Work With The Perfect Tutor For You
Every Holly Springs tutor must meet our high standards for qualifications, pass an interview screening, and submit a background check. From this elite group, a Varsity Tutors director helps pair you with a tutor ready to meet your individual needs – and we stand behind your satisfaction with our money-back guarantee.
Each tutor skillfully differentiates instruction to meet his or her students' needs. Tutors provide one-on-one sessions when and where you feel most comfortable.
About Holly Springs
The town of Holly Springs is located in central North Carolina. It is a part of Wake County and has a population of approximately 25,000. The area this city is located in has a rich history, dating back to before European settlement. During the Civil War, North Carolina was a part of the Confederate States, and it became a ghost town due to their loss at the battle of Gettysburg, but the city has since thrived.

The main school district that serves Holly Springs is the Wake County Schools District. It includes Holly Springs High, which offers Advanced Placement courses and exams to its students. It could be to your advantage to receive online tutoring in Holly Springs for test prep and help with course material. The best college in the area is Duke University, which ranks in the top ten of schools in the nation. The personal test prep instruction you can get from online or in-home private Holly Springs, NC, tutoring might give you an edge to get into the best schools like Duke.
Private 1-on-1 Tutoring by top UNC/Duke Grads. 4.9/5.0 Satisfaction Rating* We serve the Triangle.
Session Summaries by Tutors
"I brought the student more log properties practice, and he is really getting the hang of it! We will probably remain on this for another week."
"The student and I reviewed the factoring concepts he needed to know for his test later on in the week. Specifically, we went over problems involving factoring out the GCF from polynomial expressions, factoring differences of squares, and factoring several different types of trinomials. I told him and his father that it would be a good idea for him to continue to practice using the procedure for factoring trinomials using the worksheet for section 5-9 since he mostly had it down but could use a bit more practice for retention. "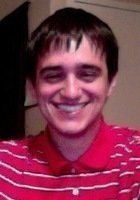 "The student spent most of our session on Math today. He'd gotten a test and a review sheet back in the past week and scored poorly, so we went over the errors. How to think about probability in multiple-action problems remains a bit of an issue, so also reviewed probability trees. We also reviewed some geometry concepts he had missed on another worksheet. We also spent some time working on his science and humanities homework, both of which were fairly simple assignments. He said that he had a science test recently that he hasn't gotten back yet, but feels more confident about than the one he scored poorly on last week."