Work With The Perfect Tutor For You
Accomplished Orange County tutors meet our exacting qualification requirements, pass a multi-step interview process, and undergo background screening. One of Varsity Tutors' expert directors helps to pair you with a qualified tutor to ensure the best possible match – it's even backed up with a money-back guarantee.
Exceptional tutors individualize all lessons to address students' specific academic needs. Tutors provide personalized, one-on-one tutoring in the comfort of your home, online, or wherever is convenient for you.
About Orange County
Orange County, NC, has a population of about 133,800 residents. The town of Hillsborough acts as the county seat. The county is home to the oldest state university in the U.S., the University of North Carolina at Chapel Hill.

The county is served by just two school districts, Orange County Schools and Chapel Hill-Carrboro City Schools. Within Chapel Hill-Carrboro is Chapel Hill High. Orange County tutors offer online and in-person tutoring sessions to give you the test prep and instruction you need to try to do well on your big exam. Getting good grades can be hard work, but it will be worth it in the long run when you are accepted into the college of your dreams. A good way to take steps to try to get into the school of your choice is by using a private Orange County, NC, tutor who can offer you expert test prep instruction and tutoring, either in-home or online. The county's oldest university, the University of North Carolina at Chapel Hill, is ranked in the top 30 national colleges. This may make it difficult for students with sub-par test scores to be admitted to the college. Private tutors in Orange County can provide you online or in-home tutoring instruction to assist with your challenging course or test prep.
Private 1-on-1 Tutoring by top UNC/Duke Grads. 4.9/5.0 Satisfaction Rating* We serve the Triangle.
Session Summaries by Tutors
"We went over the remaining problems today, which mostly dealt with finding surface areas and volumes of specific figures. The student used the Pythagorean theorem effectively."
"We went over graphs of polar functions. The student was already proficient at plotting points, but needed help identifying specific conditions that required special graphical characteristics. We went over all polar models and the functions associated with them. I showed him how the layout of the coefficients in the function determines the type of design applied to the graph. We went over several examples, and I had him do practice problems to make sure he had an understanding of the material. He feels ready for his quiz on Tuesday."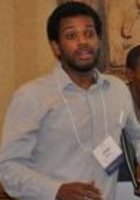 "The student and I had a great session. We spent our entire time studying for his Chemistry final. He said that's the class he feels the most unprepared for. We spent time talking about molecular geometry, kinetics, thermodynamics, and gas theory. There is a lot of material covered for the exam, so he should make sure to spend time studying each section. I think the best way to study for this exam is to be able to try to sit down and explain to a parent or sibling about each subject. If they can understand the material, then he has a good handle on it. "