Work With The Perfect Tutor For You
Accomplished Apex tutors meet our exacting qualification requirements, pass a multi-step interview process, and undergo background screening. One of Varsity Tutors' expert directors helps to pair you with a qualified tutor to ensure the best possible match – it's even backed up with a money-back guarantee.
Exceptional tutors individualize all lessons to address students' specific academic needs. Tutors provide personalized, one-on-one tutoring in the comfort of your home, online, or wherever is convenient for you.
About Apex
Apex, NC, is a suburb of Raleigh, located in western Wake County. It is home to approximately 44,000 people and bills itself as the Peak City. Despite a relatively low elevation of just 500 feet, Apex takes its name from the fact that it was the highest city along the path of the Chatham Railroad in 1873. The town's annual Peak Fest street fair brings thousands of visitors out to experience food trucks and activities downtown.

Wake County Public Schools serve Apex students, who attend one of three high schools, including Apex High School and Middle Creek High School. Both schools feature high graduation rates from their student bodies. An online or in-person Apex, NC, tutoring session will provide you one-on-one attention that could help you work to stay ahead of your peers with your test prep and class work. Private school options include Thales Academy, which features a heavy emphasis on preparation for college.
Private 1-on-1 Tutoring by top UNC/Duke Grads. 4.9/5.0 Satisfaction Rating* We serve the Triangle.
Session Summaries by Tutors
"During this session we went over volume, surface area, and lateral area. We went over various question. The student had a good grasp on concepts, and the session went well."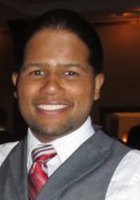 "The student is doing very well understanding the concepts of graphing. We also practiced a lesson on negative numbers. He has had great practice with this over the summer and should do just fine."
"Concepts: functions - numerical models, graphical model, algebraic model, zero factor property, function - definition, domain, range, vertical line rule, continuity, increasing/decreasing function, boundedness, local and absolute extrema. Strategies / Study Skills: When addressing a question first identify the type of equation you are dealing with. Write out an equation sheet with important equations, definitions, properties and theorems - it will be a great reference when doing practice problems. I would like to work with the student more on practice problems from his module. We go over example problems from the textbook, and I would like to see if he is able to tackle the problems on his own. He is a good student. "