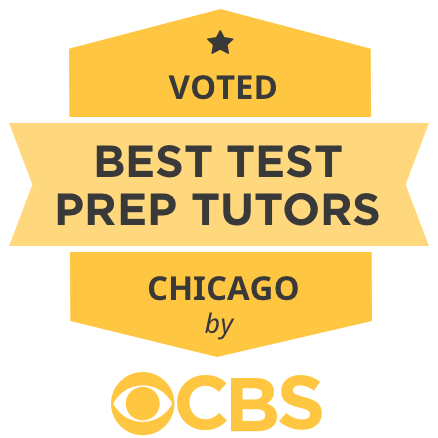 100% Tutor Satisfaction Guarantee
At Varsity Tutors, we're committed to connecting you to top tutors capable of delivering an outstanding experience. That's why we provide a 100% tutor satisfaction guarantee.
Private In-Home and Online Economics Tutoring in Chicago, IL
Receive personally tailored Economics lessons from exceptional tutors in a one-on-one setting. We help you connect with in-home and online tutoring that offers flexible scheduling and your choice of locations.
How can Economics tutoring help you succeed?
Economics, the study of how and why people act to improve their wealth and well-being, uses concepts from other subjects such as sociology, psychology, math, and history. Having a competent grasp on economics requires one to have an understanding of all of these other areas, as well as a knowledge of terms and concepts that are unique to economics. Naturally, it can be easy to fall behind or become confused with the many terms and concepts discussed in a typical economics classroom. If this is the case, it might be smart to forgo studying the subject by yourself and enlist the aid of an economics tutor in Chicago, Illinois. Varsity Tutors can help you find such an instructor, and this tutor can work with you as you analyze data, context, theories, and other methods used in economics.

Mastering economics begins with the basics: opportunity costs, services, paradox of value, etc. A Chicago economics tutor can make the journey towards understanding these building block concepts easier for you. Your personal instructor can also help you learn study habits that you can carry over to other academic subjects, and they can make sure that you're learning at a pace you feel comfortable with. Your tutor can slow down your lessons if you're having difficulty with a certain term or concept, or they can speed them up if you already are proficient in a certain area. You'll also receive individual one-on-one academic attention, which gives personal tutoring sessions an advantage over the traditional classroom setting.
CBS ranked us "Best Tutors in Chicago"! Contact us to hear why. We serve the entire metro area.
Session Summaries by Economics Tutors
"Topics: Review of Ch. 13-16 Progress: The student and I were able to return to some topics we had looked at a week earlier, and he took more detailed notes on the steps involved to solve certain problems. This was probably very helpful, because one of the main obstacles on many of the questions is knowing where to begin. He was not as comfortable with problems that required manipulation of the formulas, and was more comfortable with hypothetical questions and conceptual questions. In the quantitative sections, he was stronger at word problems and more uncomfortable with them. I am confident that his performance on the test will make it unnecessary for him to take the final exam."
"The student and I reviewed material covered in his 2-hour lecture that we both attended: Production possibilities frontier (inside = attainable, outside = unattainable), concave curves indicate decreasing opportunity cost, zero opportunity (any point under the curve) = a gain in goods for no cost/sacrifice, opportunity cost (OC) is measured as the slope of a line/curve, a constant OC is a straight line w/ constant slope, slope magnitude signifies extent of OC, factors of economic growth (i.e., more land, labor, capital or improved technology), and Specialization & Trade (i.e. Comparative or Absolute advantage; trade arises from comparative). I also spoke with the student's professor who has asked that I pre-assess each of the student's exams, indicating which essay questions and graphs would be fair for him to attempt and which would be omitted. I have no problem spending a little extra time to make these assessments."
"The student and I covered the production side of intro micro classes. Things along the lines of marginal cost and average costs. She did very well with that stuff. When we moved onto topics more in depth like monopolies she was doing well with them after a few examples."