Work With The Perfect Tutor For You
Our interview process, stringent qualifications, and background screening ensure that only the best tutors in West Point, KY work with Varsity Tutors. To assure a successful experience, you're paired with one of these qualified tutors by an expert director – and we stand behind that match with our money-back guarantee.
Personalized lessons help you learn best in an environment where you're comfortable, on your own schedule, both in-home or online.
About West Point
West Point, KY, is a city with a population of about 1,100 residents. The town is a member of Hardin County and the Elizabethtown, Kentucky, metropolitan area. The town was founded in 1789 by an early pioneer. Later, Lewis and Clark's expedition passed through West Point.

The town's students attend Bullitt East High School, which is a member of the Bullitt County School District. Private tutors in West Point can provide you online or in-home tutoring instruction to assist with your challenging course or test prep. Getting into your favorite college will require you to be on top of your academics, and online and in-person West Point tutoring might help you stay on top of your test prep. The University of Louisville, a nearby college, is a great option for students pursuing a higher education. The school is ranked within the top 170 schools in the nation, which could make gaining admission into the school difficult. If you're looking to pursue admission to your school of choice, take advantage of a West Point, KY, tutor, who can offer you online or in-home private tutoring and personal instruction to help with your test prep.
Private 1-on-1 Tutoring by top UofL Grads. We serve Louisville and all suburbs.
Session Summaries by Tutors
"The student finished preparing for her test on the material covered in the first two trimesters, minus the graphing that she was tested on already. She reviewed solving logarithmic/exponential functions, rules of logs/exponents, rules of secants, chords, sector length, sector area, linear and angular velocity."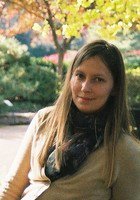 "We reviewed material the student's teacher taught her before break. We also looked back at the beginning of the year to clarify any material the student is not comfortable with. "
"We covered systems of linear and polynomial equations. I did show the student a few strategies to initially choose an appropriate method to solve a system. He has some extra practice involving ellipses and circles. He received an overall score of 95% on the final exam for the previous section, I would consider this a major win!! "