Work With The Perfect Tutor For You
Only the best University of Louisville tutors are able to work with you. The tutors go through a rigorous interview, possess excellent teaching skills, and pass a background check. From this elite group, an expert director will help you find the best tutor to meet your individual needs – and we stand behind your satisfaction with our money-back guarantee.
You select the time and location, and expert tutors develop the strategies to help you meet and exceed your tutoring goals.
Session Summaries by Tutors
"Student A concentrated on reading comprehension online. He is still fluctuating a lot in reading comprehension. Student B had math homework to complete, after which he wanted to practice writing as opposed to practicing reading comprehension. In math class, he has been practicing calculating volume and area of 3-D objects, such as cones, cylinders, cubes, prisms, etc. For writing practice, he did very well on a prompt from the SAT practice questions, asking him his opinion on whether it is better to focus on simple experiences or complex experiences that make people happy. He did a good job on structure, transitions, and using examples."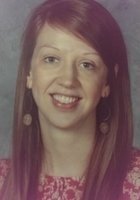 "We covered a lot of topics today! I'm so pleased with how well the student has retained her algebra. I started her on the quadratic formula. I promised her I'd try to find her a mnemonic to help her memorize it. She was very comfortable working with radicals. We also reviewed proportions (I threw some hard ones at her and she did really well), percents, equations of lines, inequalities, and absolute value. She does very good work. "
"Subject: AP Calculus AB Session 1 - 10/3 Comments The student has a strong understanding of the core concepts. He should looks for ways to simplify the expression before evaluating their derivatives to reduce the amount of algebra required. "