We are open Saturday and Sunday!
Call Now to Set Up Tutoring:
(404) 704-6763
Work With The Perfect Tutor For You
Only the best Villa Rica tutors are able to work with you. The tutors go through a rigorous interview, possess excellent teaching skills, and pass a background check. From this elite group, an expert director will help you find the best tutor to meet your individual needs – and we stand behind your satisfaction with our money-back guarantee.
Skilled tutors develop lessons to meet your individual needs. One-on-one tutoring sessions are held at a time and location of your choosing.
Villa Rica is a city located primarily in Carroll County, Georgia, with a portion that extends into Douglas County. It has a population of 14,000 and is part of the Greater Atlanta Metropolitan Area. Residents living in Villa Rica are approximately 30 miles from downtown Atlanta.

Students who live in Villa Rica are serviced by the Carroll County School District, where they attend Villa Rica High School. An enthusiastic Villa Rica tutor is eager to help you in your private test prep instruction, whether the tutoring session is in-home or online. If you are worried about that big exam coming up, online and in-person tutoring in Villa Rica might help you improve in your test prep, as well as give you the assistance you need to prepare for success outside of secondary education.

Tutors in Villa Rica, GA, provide online or in-home private tutoring and instruction to help you with test prep to pursue admission to a prestigious school. You can get hands-on assistance that will prepare you for entry into a nearby school like the University of West Georgia, located in neighboring Carrollton, or an Atlanta-based institution like Georgia Tech and Emory.

Villa Rica was a city that was founded because of a gold rush in western Georgia. Because of this, the city celebrates the annual Gold Rush Festival in Gold Dust Park every Saturday after Labor Day. Here, people get together from across the county to enjoy games, food, and entertainment. The city also is the home of the annual Thomas A. Dorsey Festival, which features gospel and blues performances by some of the area's most talented singers.

Since Villa Rica is close to Atlanta, you can easily make a trip to the downtown area and spend the day. If you enjoy professional sports, this means that you can watch the Braves, Falcons, or Hawks play one of their home games. You can also explore the attractions available in downtown Atlanta, like the famous Georgia Aquarium, the World of Coca-Cola, and the CNN Center. If you enjoy taking afternoon walks, stop by Piedmont Park in Midtown Atlanta and walk its various forested trails. The park is also the site of the Atlanta Botanical Gardens, which are also guaranteed to be an enjoyable experience.

Work with a private instructor who can give you the hands-on instruction that you need. An expert Villa Rica, GA, tutor might be an asset to anyone who wants to work to get into a top college or university.
Recent Tutoring Session Reviews
"For this session, we reviewed radicals again. The student has struggled with this subject, so we dedicated a good amount of time going over the concept of radicals and then practicing problems to make sure he understands the material. We covered both square roots and cube roots. The student has a final exam coming up soon. We flipped through the material from the entire year, stopping at topics that the student had questions on or didn't quite understand. We also reviewed some that I felt were important key concepts that should be looked at again before the exam. We covered most of the units from the year."
"The student and I covered synthetic division and how factoring relates to both synthetic and long division. The concepts appeared complex on the surface, but once I explained to him how to do them, it quickly became an easy thing to master. He had no problems with these lessons as he went through several practice problems by himself. He did, however, make a few minor mistakes here and there, but this is something that is not uncommon amongst students, indeed, amongst everyone who does any kind of math. However, for exam performance purposes, I reminded him again not to rush too quickly in doing problems so that he doesn't hurt himself as he works through an exam by going too quickly. We also briefly discussed his interest in a business career, and I left some a website with information about a business internship program for high school students with him to look over, even though he cannot apply until next year. We also briefly discussed SAT scores and GPAs with regards to their relative importance in college admissions."
"We started our work on calculus, starting from almost the very beginning. We began with the limit definition of the derivative, and got through critical points and existence of derivatives in a very basic way. Next time we will continue with our work on the basics and see how far we get. Next session is for SATII math."
"Today we addressed any lingering questions the students had and discussed some of their goals for the future."
"We covered ratio and proportional reasoning. The student completed 25 items dealing with ratio and proportional reasoning. The items were all real-life situations. He was extremely competent with the execution of these problems. He did very well utilizing unit rate with solving the items that required it. His logical reasoning skills are awesome. He is progressing exponentially. He currently has a B+ average in sixth grade mathematics. He had another productive session tonight. I am very proud of his mathematical skills."
"The student continued to work on his homework of line equations following the format of y=mx+b. He is getting better at writing through all the steps in solving the equations. We also went over equality and identifying them on the graph, especially distinguishing between less than, greater than, or equal to. Lastly, we covered world problems and given a few sentences being able to write that into an equation. He struggled with the first few, but after that started to do them better. He needs more practice on this."
"At this session, trigonometry was the primary focus. We covered special triangles, cosine, sine, tangent, and how they all relate to the unit circle. The unit circle is an area we will need to cover again. Special triangles and angle functions for right triangles were grasped easily and quickly by the student."
"We worked with number sequences that involve a list of numbers arranged in a certain order. Once I taught the student the basics, she was able to understand the homework and what needed to be done on the homework assignment. As she was doing the homework, she did it as if she owned it. And I was happy to see that!"
"We first went over lesson 9.4, and then we reviewed the homework problems. This section focused on addition, subtraction, and complex fractions of rational numbers. Once I explained the process, he picked it up well and did very well on his homework."
"We covered fractions, percentages and proportions. The student did well with keeping her problem-solving organized. Her attitude was positive. We talked about using various different methods to solve the problem to choose the easiest way for the student."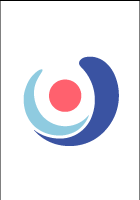 "We went over the student's homework for the weekend. Then, we began to go over the practice section for the assessment exam. I left her with notecards with multiplication tables to find the answers to (with her parents' oversight) so that she can begin to memorize them."
"I worked with the student on trigonometry ratios. We defined sine, cosine, and tangent. After that, we did a few problems to demonstrate her understanding. For the remainder of the session, we worked on identifying sides of a right triangle using sine, cosine, and tangent."
Call us today to connect with a top
Villa Rica Tutor
(404) 704-6763
Nearby Cities:
Alpharetta Tutoring
,
Johns Creek Tutoring
,
Duluth Tutoring
,
Marietta Tutoring
,
Dunwoody Tutoring
,
Norcross Tutoring
,
Sandy Springs Tutoring
,
Decatur Tutoring
,
Roswell Tutoring
,
Lawrenceville Tutoring
,
Athens Tutoring
,
Atlanta Tutoring
,
Smyrna Tutoring
,
East Point Tutoring
,
Gainesville Tutoring