Receive A High-Caliber Tutor
We require the most rigorous qualifications of Michigan Center tutors, in addition to a background check. Only a tiny fraction of those candidates who apply ultimately make it through our demanding interview process. From this elite group, an expert director will help you find the best tutor to meet your individual needs – and we stand behind your satisfaction with our money-back guarantee.
Receive customized Michigan Center tutoring in the comfort of your own home or online at times that are convenient for you.
About Michigan Center
Michigan Center is an unincorporated community and census-designated place residing in Jackson County, Michigan. It's population is around 4,600. The community is located in the Leoni Township and situated around the northern end of the Center Lake.

The Michigan Center Schools System serves the public schools in the community. Michigan Center Junior and Senior High School acts as the district's sole secondary institution. Hoping to further your education through private instruction? Tutors in Michigan Center look forward to tutoring you for your course or test prep, either in-home or online. Some of your options for colleges in the area include Jackson Community College, Washtenaw Community College, Baker College of Jackson, and the University of Michigan. Conveniently, Michigan Center, MI, tutors offer both online and in-home private test prep tutoring with personalized instruction to try to help students succeed at the best schools.
Private 1-on-1 Tutoring by top U Mich Honors Grads! 4.9/5.0 Satisfaction Rating*
Session Summaries by Tutors
"Spent first half of session reviewing previous material on factoring polynomial equations. Reviewed different methods available for factoring polynomials, how to cancel like terms in rational fractions. He spent last half of session finishing homework for unit on circles and previewing unit on ellipses. Focused on how to find the critical properties of an ellipse, and how an ellipse differs from a circle."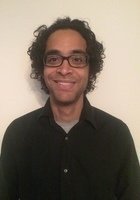 "The student and I worked on adding, subtracting, multiplying, and dividing complex fractions involving polynomials. He initially was challenged with finding LCM, but quickly became comfortable with the strategy. This is the beginning of his new unit. "
"We covered her questions for the AP test prep and she seems very prepared for the test. She is confident with the material and is preparing a lot. All of her questions were just small details, not major concepts. "