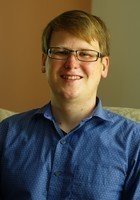 Peter
Certified Tutor
I am a passionate EFL Teacher with hands on international experience in facilitating English language acquisition and designing EFL curriculum. I am looking for students who are eager to excel and pursue their goals.
Hobbies
Reading, History, movies
Tutoring Subjects
College English
College World History
High School English
What is your teaching philosophy?
To foster constructive learning.