Work With The Perfect Tutor For You
Every New Hudson tutor must meet our high standards for qualifications, pass an interview screening, and submit a background check. From this elite group, a Varsity Tutors director helps pair you with a tutor ready to meet your individual needs – and we stand behind your satisfaction with our money-back guarantee.
You select the time and location, and expert tutors develop the strategies to help you meet and exceed your tutoring goals.
About New Hudson
New Hudson, Michigan, is an unincorporated community located in Lyon Charter Township. The township is within Oakland County and is divided into two unincorporated communities, New Hudson and Kensington. Lyon Charter Township has a population of approximately 15,000.

Less than five miles from New Hudson is South Lyon, which has two high schools. South Lyon East High School is ranked among the top 40 schools in the state, while South Lyon High School ranks among the top 100; both schools are in the South Lyon Community School District, which serves New Hudson. A private New Hudson tutoring session can give you expert in-home or online instruction to potentially help you improve in your test prep or course. Professional in-person or online tutoring in New Hudson is a great way to try to get ahead in your class or test prep. Only 25 miles away, beautiful Ann Arbor is home to the prestigious University of Michigan as well as Concordia University. With New Hudson, MI, tutoring in-home or online, you could potentially increase your odds of getting into these top schools, especially through private instruction for test prep.
Private 1-on-1 Tutoring by top U Mich Honors Grads! 4.9/5.0 Satisfaction Rating*
Session Summaries by Tutors
"Today I met with the students. We reviewed our problem solving strategies. The girls are becoming more comfortable with the strategies. We discussed the importance of using strategies for every problem. We tackled a few assessment exam questions. The girls are understanding how to dissect and attack the problem using problem solving skills. This week in school the girls are working on conversions. They drew the "Gallon Man" and answered conversion questions. They caught on very quickly, and were successful in answering the difficult conversion questions."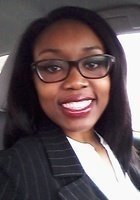 "We went over the student's recent test then moved on to the topic of surface area. He understood the material and answered almost every problem from his homework correctly without my help. I advised him he would benefit from more reading practice. I told him if he reads more, he will more quickly figure out what test questions are asking and what teachers are saying."
"We had a very good first session. The student and I went over the math with calculator section of the PSAT. He answered 17 out of 31 questions correctly. One thing I stressed to him was that, even though he's in advanced math classes, as a sophomore taking a test that's created for juniors he will encounter some concepts that he's not yet seen so it's normal for him to be unsure on some of the questions. Other questions will involve concepts that he knows but hasn't seen since perhaps middle school, so their use on a question may not be readily apparent. We will be reviewing these concepts in context of problems and also forging ahead to some concepts he hasn't yet learned in math class. Today we reviewed several statistics questions on frequency distribution, range, median without precise values, and histograms. Another important concept we looked at was recognizing and solving a quadratic equation in a word problem using the quadratic formula. He did quite well with all of the questions that dealt with linear applications such as creating a linear function form a word problem or analyzing what the intercept and slope of a linear function mean in context of a word problem. I told him that in the future I would like him to write all of his work on the test itself and not on a separate sheet of paper because it makes it easier for both of us to see what he did to solve a problem. Also, students must write all their work on the actual test and are not allowed scrap paper, so he's that much closer to actual test taking conditions if he does the same. I gave him the other math section of the practice PSAT to do for our next session."