Receive A High-Caliber Tutor
All Eastern Michigan University tutors possess the highest qualifications. In addition to completing a rigorous interview process, tutors in Eastern Michigan University, MI must pass a background check and have academic credentials verified. An expert director will help you find the best tutor from this elite group; we stand behind these matches and even offer a money-back guarantee.
Each tutor skillfully differentiates instruction to meet his or her students' needs. Tutors provide one-on-one sessions when and where you feel most comfortable.
Session Summaries by Tutors
"Today we continued to go over interest rate -- simple interest and interest compounded annually. Student D did much better today with the topic. She had a positive attitude. I believe she has a strong understanding of the concept and we can continue to work on strengthening her understanding of interest compounded annually (or semi annually, monthly, etc.). I worked with Student J on factoring polynomials with negative numbers. He was also much better with the topic than on Tuesday. We can continue to strengthen his understanding over this topic. "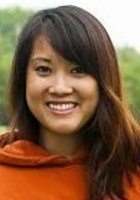 "The student started the session showing me his test grade. We then focused on drawing simple Lewis dot structures and glossing over VSEPR theory. I notified the student to work on memorizing Polyatomic Ions and their charge. The good news is he has ideal gas theory down. I am leaving him some notes summarizing the important information to take away from his Chapter 12 Homework. We spent the rest of his session working on his homework. "
"We discussed the problems the student got wrong on his homework. The main concept we covered today was solving simultaneous equations by either adding or subtracting the two equations; thus, eliminating an unknown and then substituting to solve for both unknowns. His biggest struggle today was adding and subtracting positive and negative coefficients. He has a very good attitude. He wants to learn."