Work With The Perfect Tutor For You
Every Van Buren Charter Township tutor must meet our high standards for qualifications, pass an interview screening, and submit a background check. From this elite group, a Varsity Tutors director helps pair you with a tutor ready to meet your individual needs – and we stand behind your satisfaction with our money-back guarantee.
Receive customized Van Buren Charter Township tutoring in the comfort of your own home or online at times that are convenient for you.
About Van Buren Charter Township
The Van Buren Charter Township surrounds the city of Belleville, so it is often simply referred to as Belleville. It is home to the Willow Run Airport, which is Metro Detroit's second busiest airport and holds the headquarters of USA Jet Airlines. The township is home to approximately 28,800 people.

The township is a part of the Van Buren Public School District, and most public secondary students will attend Belleville High School. Private tutoring in Van Buren Charter Township is available both online or in-home to help you with general course instruction or test prep. Top nearby colleges include the University of Michigan in Ann Arbor and Eastern Michigan University in Ypsilanti. Private instruction and test prep from tutors in Van Buren Charter Township, MI, through either online or in-home tutoring, could provide a chance to get into elite schools. Connecting with a Van Buren Charter Township, MI, tutor is one way to try to get an edge on the competition and put yourself in a position to get into the most prestigious schools.
Private 1-on-1 Tutoring by top U Mich Honors Grads! 4.9/5.0 Satisfaction Rating*
Session Summaries by Tutors
"The student had a new review worksheet which he did well in completing. He has mastered all of the problem types on this worksheet and knows how to solve these problems. We then covered a few extra items from my topic list. We will cover a new review sheet tomorrow to get him ready for a big test on Wednesday."
"During this session we went over questions the student had on his quiz and homework assignment. They were mostly on logs and inverse fictions and their derivatives. Overall this session went well."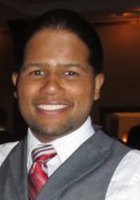 "The student and I reviewed the statistics she has learned in class in preparation for her upcoming unit test."