Work With The Perfect Tutor For You
Our interview process, stringent qualifications, and background screening ensure that only the best tutors in Troy, MO work with Varsity Tutors. To assure a successful experience, you're paired with one of these qualified tutors by an expert director – and we stand behind that match with our money-back guarantee.
Each tutor skillfully differentiates instruction to meet his or her students' needs. Tutors provide one-on-one sessions when and where you feel most comfortable.
About Troy
Troy, Missouri, offers a great balance of rural charm and suburban convenience. It is home to about 11,000 residents, and it is situated in Lincoln County. Troy is located about an hour away from St. Louis, and boasts a picturesque parks system and historic Main Street. Young families and retirees are attracted to Troy for its affordable housing, award-winning school district, low crime rate, and rural peace and serenity.

Troy is served by the Lincoln County R-III School District. It's top-rated High School is Troy Buchanan High School. If you currently attend this High School or any other local High School, private Troy tutoring, either online or in-home, is a great way to get supplemental custom-tailored instruction to help with your course or test prep. With private test prep instruction via in-home or online tutoring in Troy, MO, you can potentially improve the chances of getting into top schools. While there are no colleges or universities located directly in Troy, Mount Baptist College, Lindenwood University, and Hickey College are all located within an hour from the heart of Troy. Troy, MO, tutoring might bring you closer to your goals, no matter which of the prestigious colleges and universities you wish to attend.
Personalized 1-on-1 home tutoring by top WashU grads! 4.9/5.0 Satisfaction Rating*
Session Summaries by Tutors
"We covered solving for the zeros after completing the square, and then this led into discussing how the quadratic equation comes about. We also reviewed inequalities. The student had a good attitude as usual. It was a good session."
"The student and I came up with a study guide for his upcoming final exam. We discussed several topics, such as adding/subtracting/multiplying/dividing polynomial expressions, factoring by using the greatest common factor, factoring quadratics, and solving linear inequalities."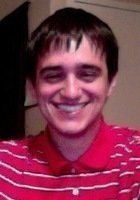 "During this session the student began preparing for her final exam in Geometry. We focused primarily on properties of parallelograms, parallel lines and transversals, triangle inequalities, and similarity. Overall, she showed a good understanding of the material and was able to solve most problems with little intervention after reviewing the basics. She did struggle with recalling properties of parallelograms as it had been several months since this material was covered in class, but she was able to apply them fluently after review. Before our next session, she should review parallelogram properties, and I recommended that she complete the next several sections of her final exam review packet. "