Work With The Perfect Tutor For You
Accomplished Eureka tutors meet our exacting qualification requirements, pass a multi-step interview process, and undergo background screening. One of Varsity Tutors' expert directors helps to pair you with a qualified tutor to ensure the best possible match – it's even backed up with a money-back guarantee.
Receive personally tailored lessons from exceptional tutors in a one-on-one setting. We help connect you with in-home and online tutoring that offers flexible scheduling and your choice of locations.
About Eureka
Eureka is a city located in St. Louis County, Missouri. Eureka belongs to the Greater St. Louis metro area. It has a population of approximately 10,200. It is known as the home of the amusement park Six Flags St. Louis.

The educational needs of Eureka are served by the Rockwood Public School District. It is the largest district in the county, serving an estimated 22,300 students. The district is home to Eureka High School. If you are looking for private online or in-home tutoring to potentially improve in class or pass that big exam, professional tutors in Eureka are skilled in instruction and test prep for all levels. There are several colleges and universities located nearby, including Maryville University of St. Louis, Missouri Baptist University, Washington University in St. Louis, and the Goldfarb School of Nursing at Barnes-Jewish College. A good way to take steps to try to get into the school of your choice is by using a private Eureka, MO, tutor who can offer you expert test prep instruction and tutoring, either in-home or online.
Personalized 1-on-1 home tutoring by top WashU grads! 4.9/5.0 Satisfaction Rating*
Session Summaries by Tutors
"The student and I went over the X box method for factoring trinomials and after several practice problems of my own, I had him try the practice quiz his teacher gave him online and he was 100% successful on it. I also showed him how to double check his work and set the expectation with him that he use the double check technique if he has time (which he should). "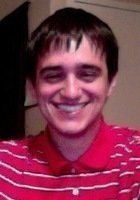 "Today we worked on evaluating and simplifying rational expressions. We learned how to add/ subtract and multiply/ divide rational expressions by factoring and simplifying. We also went over how to plug in to solve equations by an alternative method. We also talked about making a running list of equations and tricks to remember for the final so that when we complete all the chapters, we will have a compiled list of areas the student should focus on most to pass his final exam. "
"We began with math, reviewing probability, negative exponents, functions and their x- and y-ranges, the conception of ratios as parts of a whole, and plane geometry. We moved onto the writing section. In working through sentence improvement and error identification questions, we discussed subject-verb and pronoun-antecedent agreement, agency, and idiom, among other areas. We talked about how much of the writing section is about finding the best answer, not just a possible answer. We next turned to some reading comprehension practice. We talked about how making quick notes in the margins of passages, especially paired passages, can help keep ideas straight, and can minimize the work of keeping track of which author wrote what. "