We are open Saturday and Sunday!
Call Now to Set Up Tutoring:
(734) 348-3890
Private In-Home and Online Phonics Tutoring in Angell, MI
Receive personally tailored Phonics lessons from exceptional tutors in a one-on-one setting. We help you connect with in-home and online tutoring that offers flexible scheduling and your choice of locations.
How can a tutor assist you in conquering Phonics?
Teaching phonics is one method that teachers use to try to help young students learn to read. This skill involves understanding the relationship between sounds and how words are spelled, so a student can recognize the word by sounding it out. Phonics can also help students improve their spelling skills by learning how different combinations of letters can make similar sounds. When your child is beginning to learn to read, they may struggle with the concepts of phonics. You want them to develop strong reading comprehension skills as they get older, because reading is a fundamental skill in modern society. Get your child the help they need with phonics to do well in school, and even perform well on standardized tests like the M-STEP or the MME. An experienced and skilled phonics tutor in Angell, MI, could teach you how to best use your study time. You can get connected with a skilled phonics tutor in Angell by contacting Varsity Tutors.
When you contact Varsity Tutors, you will speak with our educational directors about the independent, professional phonics tutors available to work with your child. Our educational directors will find you an expert phonics tutor in Angell who will design a study plan that focuses on your child's specific needs. Perhaps you want your child to get ahead in their reading class work with a tutor's help in phonics, or maybe your child has struggled with phonics and needs to try to improve to potentially improve on the Michigan Student Test of Educational Progress (M-STEP). Standardized tests require a great deal of reading, from the questions that need to be answered to a specific reading section, and even sections on tests like the Michigan Merit Examination (MME) require a specific knowledge of phonics. The professional, independent tutor that Varsity Tutors helps you find will have experience to work with your child, regardless of their needs.
A professional tutor knows that it is important for children like yours to work in a distraction-free environment, so they can sound out phonetics and learn how sounds make words. Your child's tutor will be available around your schedule, from any location that is convenient for you and comfortable for your child. This can be in person or online using video chat. Regardless of where your child meets their tutor for study sessions, working one-on-one with immediate feedback could help your child dramatically improve their understanding of phonics and reading.
Contact an educational directors for help finding phonics tutors in Angell, MI. Varsity Tutors is here to try to help you.
Recent Tutoring Session Reviews
"The student continues to show so much focus and positive attitude. Today we continued working with counting coins. I had her use a 100's chart to identify adding by fives and tens and I think it was helpful. She read two selections and is doing very well at sounding out words as well as using the context to identify new vocabulary. She answered comprehension questions afterwards. She also read a list of sh blend words, and we will continue with other blends next session."
"The boys both had the same homework, which we all worked on together. We read the assigned fable, then the boys answered the questions on sequencing. We finished with free reading."
"The student and I reviewed the reading and math evaluations from yesterday and corrected any mistakes. He also completed a reading comprehension worksheet that his teacher send home from school. He completed a vocabulary section in the group reading assessment diagnostic evaluation level 3 workbook with 95% accuracy. We reviewed 9's times table using his hands. He had practiced with his mom last night so he was able to master them through 9 x 11. We finished with a >, < worksheet for fractions. He had to find equivalent fractions as well."
"The student and I covered writing mechanics. We used the practice from the SAT to test his knowledge in grammar and identifying errors in sentence structure. We proceeded to go through the test together, and this allowed him to revise answers for the questions that he got wrong during the first round. There was a great improvement in his ability to recognize errors. Next, we went through SAT Reading Comprehension (sentence completion), where he had to complete various sentences with words (some of which he was unfamiliar with). This was used to test his ability in using context clues. He showed an understanding of the material. Next session, he will bring in his PSAT score so that we can go over his results and devise a plan for writing essays in a timed testing setting."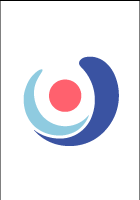 "The student worked on his World History notes this evening. I asked him several times how it was going and if he had any questions. He responded each time that he was fine and didn't need any help, so I just let him do his work. He spent the entire time (minus a couple of very quick breaks) working and he had some great notes to show for it!"
"The student worked on his sentences with me today during the session. He had to complete 10 sentences for Friday, and he was able to get them all completed. As he is working on the sentences, we are practicing sounding out the words in syllables, and breaking the syllables into chunks for him to write. This is an important skill for writing sentences. he also had math homework, which we reviewed and discussed how to set up the word problems with a picture. He was a pleasure to work with during our sessions."
Nearby Cities:
Detroit Phonics Tutoring
,
Sterling Heights Phonics Tutoring
,
Ann Arbor Phonics Tutoring
,
Farmington Hills Phonics Tutoring
,
Rochester Phonics Tutoring
,
Ypsilanti charter Township Phonics Tutoring
,
Augusta charter Township Phonics Tutoring
,
Belleville Phonics Tutoring
,
Macomb Phonics Tutoring
,
Bridgewater Phonics Tutoring
,
Canton Phonics Tutoring
,
Clinton Phonics Tutoring
,
Dexter Phonics Tutoring
,
Hamburg Phonics Tutoring
,
Manchester Phonics Tutoring
Nearby Tutors:
Detroit Phonics Tutors
,
Sterling Heights Phonics Tutors
,
Ann Arbor Phonics Tutors
,
Farmington Hills Phonics Tutors
,
Rochester Phonics Tutors
,
Ypsilanti charter Township Phonics Tutors
,
Augusta charter Township Phonics Tutors
,
Belleville Phonics Tutors
,
Macomb Phonics Tutors
,
Bridgewater Phonics Tutors
,
Canton Phonics Tutors
,
Clinton Phonics Tutors
,
Dexter Phonics Tutors
,
Hamburg Phonics Tutors
,
Manchester Phonics Tutors
Call us today to connect with a top
Phonics tutor in Angell, MI
(734) 348-3890