We are open Saturday and Sunday!
Call Now to Set Up Tutoring:
(214) 206-7940
Private In-Home and Online ISEE Tutoring in Garland, TX
Receive personally tailored ISEE lessons from exceptional tutors in a one-on-one setting. We help you connect with in-home and online tutoring that offers flexible scheduling and your choice of locations.
How can a tutor help your child master the ISEE?
Top schools have a way to find out if your child is qualified for admission. Produced by the Educational Records Bureau, the Independent School Entrance Examination (ISEE) tests your student's abilities over three hours. The lower level test is for kids in grades 4 and 5. Students in grades 6 and 7 take the middle level ISEE, and grade 8-11 students take the upper level. One-on-one tutoring is a great way to prepare, since test prep classes and even self-study do not cater to your child's exact needs. If standardized testing is new to your student, our educational directors are happy to try to help you locate an independent ISEE tutor in Garland, TX, for your child.
Rehashing verbal, quantitative reasoning, reading comprehension, math, and essay skills takes a lot of time. A tutor can focus only on the topics that confuse your child. For instance, they'll concentrate on vocabulary, algebra, or problem solving in lessons that are customized based on the weaknesses found. It's a far more efficient process than a test-prep class or even self-study. An expert ISEE tutor in Garland could help your child make the most of their study time. Plus, they can use the most relevant and up-to-date materials and work with your child on practice tests, so they know the format come test day.
Varsity Tutors could help your student connect with an individual tutor in Garland, who can try to assist them in understanding this exam. In case your child isn't familiar with the format, the tutor will target the structure and wording of practice tests. Even when they know the answers, some questions can be tricky students. The tutor will first identify any subject weaknesses, and focus on these during personalized lessons. They may go at your son or daughter's pace and track their progress with each assignment. As much time as needed can be spent on a subject - the tutor does not have an entire class to keep up with.
There are many alternatives to the sessions for the ISEE. Your child never has to miss out on geometry, arithmetic, or reading comprehension help just because of a hectic schedule. The sessions can take place at a time and place that works for you, even online. The tutor will also address your child's fears and anxieties. Confidence is as important as knowledge when taking such a demanding test. Varsity Tutors can find your student a skilled ISEE tutor in Garland, TX, with expertise and depth of knowledge in the subject, who can try to help students at all levels. This means that, no matter what your child's proficiency level in every subject, the tutor can prepare them in advance.
Recent Tutoring Session Reviews
"We took one test on the math section and one section on the reading comprehension of the assessment test. The student scored about 60 percent on the reading while scoring 88 on the math section which left me impressed. The student does not struggle with reading comprehension. I did not leave him with any extra practice since I have already assigned a lot of vocabulary as well as reading books to him. I have no concerns with this session"
"This weekend we did a practice test. It was good for the student to understand the time limits he has per section. After reviewing his incorrect answers it was clear that almost half the time he misread the question or went too quickly. But working one problem at a time he was able to solve some wrong answers on his own."
"We began by going over an essay the student wrote for homework. She did well. We spent the rest of the time working on sentence completions. We practiced a couple of techniques, and did a number of practice problems. We also worked a little on math at the end."
"We worked on the reading comprehension portion of the pdf. As we went I gave the student technique for annotating passages and reading/understanding the questions, and eliminating options. I asked her to complete another passage as homework, annotating the passage and underlining where in the passage she found each answer.

She seemed to struggle most with maintaining focus while reading the passage, and occasionally not being careful enough reading the question. I think a more active reading approach of underlining and circling key words/phrases could help with her concentration. She did very well with a few questions, including one where she was able to get the correct answer even though it was a word she didn't know, just by eliminating all other possibilities.

Next week I would like to go over the homework passage, possibly do one timed, and talk about the essay."
"Today we focused on probability and geometry. We worked on various problems from previous tests. He did well overall. If he was unsure he did not hesitate to ask for further explanation. We also reviewed shapes and their nets. We cut out the nets to help him better visualize the shapes. After a few examples he had a much better grasp of the concept."
"Today we worked on ratios. The student was beginning to understand them by the end of the session. We spent a small amount of time on reading comprehension."
"We had a good session today. We worked on positive and negative numbers which is a new concept for her and realized that we need to spend more time on this in the next few sessions. Her vocabulary is excellent and helps her with understanding the literature and reading questions."
"We covered math (intermediate algebra problems) today. We spent the remainder of our time on Spanish homework and reading comprehension."
"Student did so well on her practice test that we didn't even have that much to go over today! But, we did cover all the problems that she missed on all four sections (in about 40 minutes), and then continued our work on vocabulary. Next week will be our last session, and I'll be sad to say bye!"
"Today, we went over quite a bit of long division. We practiced long division with remainders that must be converted into decimals. We then went over several word problems that tested the student's knowledge on when to use multiplication versus division. We did several word problems involving the passage of time, then a couple of drills of time as well. He then went through several exercises of equivalent fractions and changing fractions to decimals. I then gave him a comprehensive review over everything we practiced throughout the day to double check his understanding."
"The student completed an ISEE Reading Comprehension practice test. We reviewed vocabulary and did a basic math exercise."
"Student continued study for the exam. He worked on analogies, reading comprehension, and math. He has not yet mastered multiplication exceeding nine. We will be focusing on mastering multiplication of increasing complexity over the next weeks."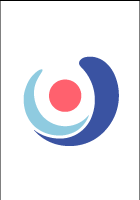 Nearby Cities:
Plano ISEE Tutoring
,
University Park ISEE Tutoring
,
Allen ISEE Tutoring
,
McKinney ISEE Tutoring
,
Irving ISEE Tutoring
,
Carrollton ISEE Tutoring
,
Grand Prairie ISEE Tutoring
,
Arlington ISEE Tutoring
,
Dallas ISEE Tutoring
,
Fort Worth ISEE Tutoring
,
Denton ISEE Tutoring
,
Lewisville ISEE Tutoring
,
Richardson ISEE Tutoring
,
Frisco ISEE Tutoring
,
Flower Mound ISEE Tutoring
Nearby Tutors:
Plano ISEE Tutors
,
University Park ISEE Tutors
,
Allen ISEE Tutors
,
McKinney ISEE Tutors
,
Irving ISEE Tutors
,
Carrollton ISEE Tutors
,
Grand Prairie ISEE Tutors
,
Arlington ISEE Tutors
,
Dallas ISEE Tutors
,
Fort Worth ISEE Tutors
,
Denton ISEE Tutors
,
Lewisville ISEE Tutors
,
Richardson ISEE Tutors
,
Frisco ISEE Tutors
,
Flower Mound ISEE Tutors
Call us today to connect with a top
ISEE tutor in Garland, TX
(214) 206-7940