Call Now to Set Up Tutoring:
(734) 348-3890
Private In-Home and Online Math Tutoring in Ann Arbor, MI
Receive personally tailored Math lessons from exceptional tutors in a one-on-one setting. We help you connect with in-home and online tutoring that offers flexible scheduling and your choice of locations.
How can a Math tutor help you?
There is no subject in school that is more important to understand fully before moving onto a more advanced course than math. Every math class teaches number rules and concepts that the next course builds on. That is why getting a passing grade in, yet not fully understanding, one early math class might lead to poor progress in later math courses. If your child is facing difficulty in their elementary math, algebra, geometry, or any other math class, Varsity Tutors may help you connect with an independent tutor in Ann Arbor who may assist your child in understanding math.

Not only do math classes build on each other, but concepts in class are taught in a specific order; one concept must be completely understood to understand the next concept. An expert math tutor in Ann Arbor, MI, may give your child verbal or written math assessments that quickly locate what concepts they may have missed in class. Then, the tutor may teach them the concepts quickly to help them get caught up to where their math knowledge needs to be. They may even ace the course with the help of a professional expert math tutor in Ann Arbor, MI.

If your child's grade has suddenly plummeted, then it may be because they didn't understand a concept fully before the teacher moved on to the next lesson. In today's classrooms, teachers simply don't have the time make sure every child understands a lesson before they are forced to move onto the next lesson in their plans. Don't worry though, because a tutor may still help them learn by teaching a topic to them in a different way and making sure they understand it.

While many children learn addition and subtraction easily, they become confused when multiplication, operations, and decimals are taught. Algebra and geometry may also be very difficult for some students who performed well in their elementary school math courses. However, some children just don't seem to "get" math from the time they are first taught, but that does not mean they may never get it. With enough personal attention from a tutor who uses the teaching method that works best for your child's learning style, they may begin to understand math and perform well in class, on the M-STEP, and on the MME.

Contact the Varsity Tutors educational directors in Ann Arbor to find an expert to try to help your child get ahead of the curve in math. Your child's tutor may work with them face-to-face online, or they may meet your child and you in your home or at another convenient location. When a child falls behind in the math classroom, they need a tutor to help them learn any concepts they didn't understand, or they may likely continue to struggle in future math classes.
Recent Tutoring Session Reviews
"We covered much of the material on the Math test, specifically operations with fractions and Probability questions. The student definitely improved as the session went on! She was able to develop techniques to help her on her upcoming exam."
"The student learned about 2 digit vs 2 digit and 3 digit vs 3 digit multiplication. He had issues understanding how to carry numbers down from multiplying. He is making good progress with that though!"
"The student's mother asked me to review problems on the test I gave her. We did several examples. I had her make a multiplication chart. She also started to make flashcards to learn her multiplication tables. I had her recite her multiplication tables aloud."
"The session began with the student performing a timed addition and subtraction math drill. I noticed that it took him longer to complete the addition number expressions without a number grid. When solving a fact family, he was able to find the sum and the difference quickly. Once the math drills were completed, I went on to teach him how to find the ones place and the tens place in a two digit number. He practice several times identifying the number when the tens digit and ones digit were given. The student then identified each place value when a two digit number was given. Extra practice sheets were left for him."
"Student one worked on his homework sheet and began working on a word problem work. Student two completed about 8 pages of word problems that included word problems on currency, division and some statistics. Today student three worked on homework that included statistics, histograms, frequency, tallies, and measurements of center. Some of the problems were quite complex and required a great deal of calculations. Excellent session."
"The student did such a great job today! We went over how to solve algebraic equations again, and she seemed to grasp the concepts this time. We went over negative numbers and she did great with those too. We reviewed probability and started working on multiplying fractions with percents. Even though these problems were long, she did great with little to no help. Next week we will review everything we have gone over so far and begin measurements."
"We went over polynomial and rational functions. We first went over how to find the zeroes of a polynomial and how to use them to graph a function, then covered factoring techniques and polynomial long division. We also went over synthetic division and end behavior. We ended by going over how to graph rational functions by finding their zeroes and asymptotes. Overall, the student seemed to have a good understanding of the material."
"We began by reviewing a homework problem I left the student with. She attempted the problem and was not able to complete it, so we worked through it together. It used a geometry problem in a new way by calculating the equation of the hypotenuse of the length of a line she had previously solved for. This led us into the use of a Excel to graph a line and utilize the equation of the line to predict other results when inputting different "x" values, resulting in, and interpreting new "y" values. Later, I attempted to practice factoring polynomials with her. She was not familiar with this topic, and it was identified that I need to practice the factorization of simpler numbers and then numbers with variables before revisiting this topic. Her next homework was to utilize an also previously solved geometric area problem to once again compute the equation of a line of one of the sides of the shape."
"Another strong session for the student. We went through some high-level equations at this session. First we started off with some basic math principles of which he was already knowledgeable, such as: 1/2 plus 3/4. He knew to find a common denominator (4) before adding. After that we moved to some more challenging problems, like: (x+2)/5 - (3-x)/2. In this case, he needed only a bit of prompting before he was able to take off with the problem. Same principle: find a common denominator (10), then multiply the numerator by the same number that you multiplied the denominator to find the least common multiple. We then moved on to some even more challenging equation problems. What I was trying to show him is that basic math principles still apply to higher level problems; and when you know these principles, you are more apt to knowing higher math. He is a very fast learner!"
"The student completed his geometry vocabulary worksheet. We reviewed the terms and I had him try to tell me in his own words. Important words: point, line, line segment, ray, plane, collinear, endpoints, intersect. I had him make word cards to match word, definition, diagram and notation. He was able to correctly sort the words. Given a geometry diagram, Grant could locate points, lines, line segments, rays, planes, collinear lines, coplanar points, and opposite rays."
"The student's teacher asked her to redo a few problems on the placement exam, even though her score of 90% placed her out of the class. Some were problems where the student used tools beyond the scope of the class to get the correct answer. We worked through them together, sticking to the theorems and ideas covered in 230. One we skipped for further questions for her teacher. Then we began working through the problems we had skipped over the summer. Most shared a common thread of the concepts her teacher wanted us to use on the test."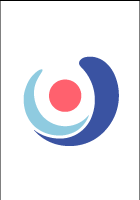 "The student already seems to have a good grasp on basic understanding of statistics, so we went through the sections that she already knew pretty quickly (yet still thoroughly). These include the concepts of distribution function and a cumulative distribution function. What the student will have to know well (and work on) are the newer and more complex subjects of the variance and standard deviation of a sample or data set. Not just what they imply about the spread of data about the mean, but how they can be calculated by hand, and used in real world applications (such as determining when, say, the median may be a more accurate means of determining averages than the median). I think the student will be able to learn these concepts down cold if she works on enough practice problems and looks at examples. Examples are definitely one of the best ways to learn about these statistical concepts and how they can be applied."
Nearby Cities:
Detroit Math Tutoring
,
Sterling Heights Math Tutoring
,
Farmington Hills Math Tutoring
,
Rochester Math Tutoring
,
Ypsilanti charter Township Math Tutoring
,
Augusta charter Township Math Tutoring
,
Angell Math Tutoring
,
Belleville Math Tutoring
,
Macomb Math Tutoring
,
Bridgewater Math Tutoring
,
Canton Math Tutoring
,
Clinton Math Tutoring
,
Dexter Math Tutoring
,
Hamburg Math Tutoring
,
Manchester Math Tutoring
Nearby Tutors:
Detroit Math Tutors
,
Sterling Heights Math Tutors
,
Farmington Hills Math Tutors
,
Rochester Math Tutors
,
Ypsilanti charter Township Math Tutors
,
Augusta charter Township Math Tutors
,
Angell Math Tutors
,
Belleville Math Tutors
,
Macomb Math Tutors
,
Bridgewater Math Tutors
,
Canton Math Tutors
,
Clinton Math Tutors
,
Dexter Math Tutors
,
Hamburg Math Tutors
,
Manchester Math Tutors
Call us today to connect with a top
Math tutor in Ann Arbor, MI
(734) 348-3890