Call Now to Set Up Tutoring:
(816) 336-1167
Work With The Perfect Tutor For You
Only the best Lenexa tutors are able to work with you. The tutors go through a rigorous interview, possess excellent teaching skills, and pass a background check. From this elite group, an expert director will help you find the best tutor to meet your individual needs – and we stand behind your satisfaction with our money-back guarantee.
Personalized lessons help you learn best in an environment where you're comfortable, on your own schedule, both in-home or online.
Lenexa, Kansas, is just a few miles west of where the Old Santa Fe Trail begins, and is part of the Kansas City Metropolitan Area. Founded in 1869, it is now home to high tech and bioscience companies. The city's festivals held throughout the year, plus its parks and trails, draw people from all over the area. Its name is derived from "Na-Nex-Se," the widow of 1854 Treaty signer Chief Blackhoof, which ceded a large Indian reservation to the U.S. government.

Students from Lenexa are served by outside school districts, including the Olathe School District, Shawnee Mission School District, and De Soto School District. Olathe East High School is the largest in Olathe, and it has the district's highest composite standardized test scores. These scores exceed the national average in critical reading and math. Mill Valley High in Shawnee has competitive Quiz Bowl, Robotics, and Science Olympiad teams. Success in these schools is achieved through hard work. Private instruction and test prep via tutoring in Lenexa, KS, through either online or in-home tutoring, could provide a chance to get into the area's elite schools.

If you are looking for private online or in-home tutoring to potentially improve in class or pass that big exam, professional tutors in Lenexa, KS, are skilled in instruction and test prep for all levels. They might help you get into top post-secondary schools in the area, including a Friends University branch, the University of Missouri - Kansas City, or the Kansas City Art Institute. To maximize your chances of admission to the college of your choice, take advantage of an online or in-person tutoring session with a Lenexa, KS, tutor, who is skilled in meeting students' test prep and academic needs.

In Lenexa, you will find events such as The Great Lenexa Barbeque Battle in June. The Spinach Festival, held every year in September, celebrates the city's title of 'spinach Capital of the World." Other activities include the Lenexa Art Fair, Food Truck Frenzy, and the Lenexa Outdoor Concert Series.

To satisfy your shopping needs, you can go to the Oak Park Mall, or Heritage Shops. Olathe Station to the south has big-box retailers, a large cinema with an IMAX theater, restaurants, and an indoor trampoline park. Recreational opportunities can be found at Sar-Ko-Par Trails Park and a nearby aquatic center. Shawnee Mission Park has baseball fields, a dog play area, and a full-service disc golf course.

Lenexa, KS, tutoring could be the secret ingredient to success in all of your academic endeavors.
Recent Tutoring Session Reviews
"The student and I went over her reading homework, working with short vowel sounds and reading comprehension. She also worked on addition facts for 7 and 8.
After finishing homework we read a book and did a math facts game. The student was excited about reading books, but did not want to do all the reading by her self. The book she brought home from her school's library was slightly above her level, so we shared the reading."
"Student 1 presented me with the results of his previous math test.  He scored a 79, and correctly answered all of the proof questions that we discussed during the last tutoring session.  Student 2 and I did a review for his upcoming test.  He knows the material very well, and there was only one set of problems that needed extensive study before his test.  I think he will be in good shape!"
"Both of the girls have a science quiz tomorrow so we studied their vocabulary for that. I also talked to them about study skills for history and their other classes.  I showed Student 1 more study skills for her health class, where she has a lot of vocabulary words to learn."
"Student 1 and I covered his final exam study test. The majority of his problems were with factoring and manipulation of the quadratic formula. Today, when I work with Student 2, I can also help Student 1 with any last minute questions before the exam tomorrow."
"The student and I continued to work on old assessment tests for Earth Science. We covered one of the more recent ones, and I helped her with the concepts she was not understanding and also focused on test-taking strategies. The student felt well-prepared for the exam."
"First, the student read through his sight words. He did well with the older words. Then, we learned a new vocabulary word and reviewed the prior words. He is doing much better in remembering the definitions. At the end, he read from both Harry Potter and the more difficult novel. He made very few reading errors."
"Algebra review: finding equation of line given two points; learn how to do a linear regression on graphing calculator; solve systems of linear equations using the elimination method; understand how midpoint formula works on a coordinate plane; extension: find the equation of line that is the perpendicular bisector of a segment on the coordinate plane."
"While reading through today we picked out and wrote down words that the student was struggling with. She wrote them down on index cards and periodically we would refer back to them. We also discussed words that had the same sounds as those, and by the end of the session she seemed to be able to recognize and read through them more easily. she was really on-task today, and there seemed to be no struggle with b and d words, which was fantastic!"
"Advised on homework questions related to articles provided by the professor, including articles on Walmart Germany, Christmas Icicles lighting, and New York Waste Management. Assisted with cost and profit chart for the fake company "Joe's Construction" - part of a homework assignment."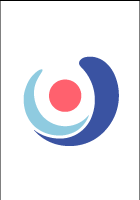 "The student has moved on to inscribed angles of triangles and arcs. He struggled at first with the assignment, which he had rushed through in class and made many errors. He continues to make progress with his algebra and geometry skills."
"The student has a final in two weeks, so we completed a cumulative review, which included:
1. sets 2. functions 3. linear equations & graphing 4. substitution method, addition method, graphing method 5. simplification of polynomials 6. solving for x - basic algebraic equations"
"Finished work on her final essay. Reviewed how to bring in multiple sources to one paragraph and to incorporate own experiences into the essay. Ensured that Works Cited page and in-text citations were congruent with MLA style. Encouraged her to review essay as a whole and then write conclusion on her own."
Call us today to connect with a top
Lenexa Tutor
(816) 336-1167
Nearby Tutors:
Shawnee Mission Tutors
,
Overland Park Tutors
,
Leawood Tutors
,
Olathe Tutors
,
Prairie Village Tutors
,
Grandview Tutors
,
Kansas City Tutors
,
Kansas City Tutors
,
Independence Tutors
,
Lawrence Tutors
,
Lee's Summit Tutors
,
Shawnee Tutors
,
Blue Springs Tutors
,
Leavenworth Tutors
,
Liberty Tutors
Nearby Cities:
Shawnee Mission Tutoring
,
Overland Park Tutoring
,
Leawood Tutoring
,
Olathe Tutoring
,
Prairie Village Tutoring
,
Grandview Tutoring
,
Kansas City Tutoring
,
Kansas City Tutoring
,
Independence Tutoring
,
Lawrence Tutoring
,
Lee's Summit Tutoring
,
Shawnee Tutoring
,
Blue Springs Tutoring
,
Leavenworth Tutoring
,
Liberty Tutoring