Call Now to Set Up Tutoring:
(816) 336-1167
Work With The Perfect Tutor For You
All Prairie Village tutors possess the highest qualifications. In addition to completing a rigorous interview process, tutors in Prairie Village, KS must pass a background check and have academic credentials verified. An expert director will help you find the best tutor from this elite group; we stand behind these matches and even offer a money-back guarantee.
Receive customized Prairie Village tutoring in the comfort of your own home or online at times that are convenient for you.
Prairie Village is a suburb of Kansas City, MO. It is located in Johnson County, Kansas, and has a population of 21,400 residents. Since it is approximately a 20-minute drive from Kansas City, MO, many residents commute to and from Kansas City for work.

Students living in Prairie Village are part of the Shawnee Mission School District, and they attend high school at Shawnee Mission East High School. There, you can learn the skills necessary to succeed in college or in your entry into the professional world. Tutors in Prairie Village, KS, provide online or in-home private tutoring and instruction to help you with test prep to potentially increase the chances of admittance to a prestigious school.

Another popular secondary education institution in Prairie Village is The Pembroke Hill School, which is a private college prep academy. The challenging curriculum here is designed to assess students' understanding of a variety of areas, while giving them the skills to transition into college. An enthusiastic Prairie Village, KS, tutor is eager to help you in your private test prep instruction, whether the tutoring session is in-home or online, so that you are ready to start your career or begin your degree program. There are a number of excellent colleges and universities in Kansas City, MO, that you can consider, like Avila University, the Kansas City Art Institute, and the University of Missouri Kansas City. Prairie Village, KS, tutoring might bring you closer to your goals, no matter which of the prestigious colleges and universities you wish to attend.

Prairie Village is home to the annual Jazz Fest, which is held every autumn and attracts thousands of visitors from across the region who enjoy live music, food, and dancing. If you are interested in visual arts, be sure to check out the R.G. Endres Gallery, which hosts a variety of works completed by artists around the area.

Since Kansas City is a short drive from Prairie Village, you can spend the day exploring what the city has to offer. The Crown Center has an excellent aquarium that you can walk through, and the Nelson-Atkins Museum of Art's sculpture garden is a great place to spend some time relaxing on the grass. If you are interested in learning about World War I, be sure to check out the Liberty Memorial, which is one of the largest WWI museums in the United States. In addition, Kansas City Union Station is also an excellent place to visit if you want to learn more about the development of the area.

Finding excellent Prairie Village, KS, tutoring online might help a great deal with test prep. One-on-one tutoring sessions are the perfect way to supplement your classroom knowledge and work towards success.
Recent Tutoring Session Reviews
"Since we had not had a chance to yet, the student and I first worked on his "words of the week" assignment.  He did a great job this time at coming up with words from the letters given - I can tell he's really improving in his reading and awareness of spelling by the speed that he had at this!  Then he grouped the words he found into long and short vowels, a distinction he's also very good at.  We also worked on his reading assignment for the last time this week, wrote down his time, and completed his writing assignment of writing down one thing he learned from the story.  In addition, we spent a little time looking at information I had brought on a celebrity and coming up with a few facts for him to memorize for his role as said celebrity next Friday.  He practiced reciting his facts from an index card where I wrote them, and I left the info for him to keep practicing next week.  "
"Student 1 worked on penmanship, spelling, and math today. The penmanship involved the letters A, C, D, and E. We discussed the starting and ending points for each letter and how they should flow into each other. We worked on 9 spelling words today and grouped them. This helped the student memorize the spellings. Lastly, Student 1 worked on subtracting fractions with different denominators.

Student 2 said that she did not have homework. The session was focused on multiplication and division practice. She has a good knowledge of how to multiple 3 and 4 digit numbers by 1 digit. The next session is on Thursday at 4:30pm."
"The student and I reviewed all the material for the Science section, going through drills and a couple of practice sessions.  He seemed to pick up various tactics pretty quickly and remembered a lot of the details we talked about. He said at the end of the session that he felt much more comfortable with science.  His strength were charts and graphs problems - he could find where the information was located with a relative deal of ease.  The student is less naturally adept at and has to put forth greater effort to do his experiment passages. We might spend some time reviewing in a future session.  Next time we will start covering the Reading section."
"We discussed scoring and related general strategy for the SAT. We discussed the importance of vocabulary for success on sentence completion questions and strategies for learning vocabulary. Finally, we discussed the general techniques to use for sentence completion questions."
"The student and I covered data analysis and probability, then worked together through a practice math section. We discussed and practiced strategies for quantitative comparison, single multiple choice, and multiple choice questions. She has not yet taken any full-length practice tests on her own since we began tutoring, but she seems to be making good strides with the material."
"The student wasn't able to retake his test on Friday, so we reviewed the materials. I repeatedly quizzed  him on the topics and he was able to answer the questions. I asked him to study the test once a day until he retakes it. I think he is beginning to realize that repetition is important for remembering the material."
"Began ISEE tutoring. Made a plan to buy a prep book. Discussed the student with the family for an hour, they showed me his ISEE practice exams, and we made a plan of action."
"The student and I worked through gas law problems using Boyle's Law, Charles' Law, the Gay-Lussac Law, and the Combined Gas Law. We spent a lot of time discussing the need for conversions, and I taught her how to convert between units of pressure using dimensional analysis. She has a good grasp of this, but we will continue to review that converting between pressure units requires multiplication/division while converting between temperature units requires addition/subtraction. We also went over tables of changes using the Combined Gas Law. She struggled a little at the beginning but was able to completely fill in the tables by the end of the session!"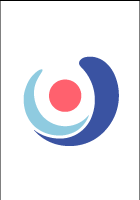 "Worked on rules of logarithms and exponential expressions, as well as test corrections for extra credit. She seemed to have a grasp of the basics behind logarithmic expressions, and more confidence with transformations of functions after some repetitive practice."
"The student's class started a new section on statistics. We studied distributions of data and how to describe them, including shape, center, and spread. We talked about how shape can affect measures of center and which measure, mean or median, is better for symmetric and skewed data. We also looked at how to calculate outliers and how to graph distributions with box plots and stem and leaf plots."
"Worked on limits, focusing on techniques to resolve the cases where direct substitution failed. Discussed the existence of limits and definition of continuity. Briefly covered Coulomb's law and electrical field superposition."
"What did you cover specifically? After meeting with the student and her mother, it was agreed that our tutoring sessions will focus on the fundamental concepts that the student is lacking. We worked on single digit addition with regrouping. She was able to recall answers and solve the addition problems with little assistance. I emailed her six worksheet packets. Her assignment is to complete 2-3 sheets per day for at least 30 minutes. I am hopeful the fundamental lessons will help rebuild the student's mathematical foundation."
Call us today to connect with a top
Prairie Village Tutor
(816) 336-1167
Nearby Cities:
Shawnee Mission Tutoring
,
Overland Park Tutoring
,
Leawood Tutoring
,
Olathe Tutoring
,
Lenexa Tutoring
,
Grandview Tutoring
,
Kansas City Tutoring
,
Kansas City Tutoring
,
Independence Tutoring
,
Lawrence Tutoring
,
Lee's Summit Tutoring
,
Shawnee Tutoring
,
Blue Springs Tutoring
,
Leavenworth Tutoring
,
Liberty Tutoring