100% Tutor Satisfaction Guarantee
At Varsity Tutors, we're committed to connecting you to top tutors capable of delivering an outstanding experience. That's why we provide a 100% tutor satisfaction guarantee.
Private In-Home and Online Physics Tutoring in St. Louis, MO
Receive personally tailored Physics lessons from exceptional tutors in a one-on-one setting. We help you connect with in-home and online tutoring that offers flexible scheduling and your choice of locations.
How can a Physics tutor help you?
Physics applies rules of logic to the laws of nature. The study has developed over thousands of years to create constant rules for naturally occurring phenomena like the Doppler effect, displacement, and gravity. Students studying physics not only learn what these laws are but also how to test them on their own. Physics is a largely experimental field, so students may spend a lot of their time using basic science skills to test and prove what they've learned. This involves a lot of measurements and math, so if you've struggled with these areas before, physics may be challenging for you. But, with the help of a tutor, you can work through your issues in the course. Varsity Tutors' educational directors can help you find a physics tutor in St. Louis, Missouri, to help you with your class.

To properly learn physics, you have to be able to take a variety of variables into account. An object's weight, mass, density, surface area, speed, and more are all variables that need to be calculated in many physics problems. Keeping all of these measurements straight and being able to use them together in a single equation can be challenging. However, with the help of a tutor, you can thoroughly address your challenging physics problems. A St. Louis physics tutor can guide you through problems by pointing out mistakes, breaking down difficult concepts, and having you apply the concepts you've learned. Essentially, your personal tutor can help you turn your homework into your most effective learning tool.
Personalized 1-on-1 home tutoring by top WashU grads! 4.9/5.0 Satisfaction Rating*
Session Summaries by Physics Tutors
"The student and I covered static equilibrium. We went over how to find the components of vectors and find the sum of forces in the x and y directions. We reviewed for his upcoming test over complementary and supplementary angles. We practiced solving several problems with two column proofs. He stated that he felt like he understood them after practicing."
"Once again I worked for a half hour with Student 1 and an hour with Student 2. Student 2 hadn't done well on her math test, and I believe that if we worked more than 30 minutes a week, I could help her do better. Student 1 and I did a worksheet on force body diagrams. I chose a particularly complex one so we would cover a lot of ground with a few problems. "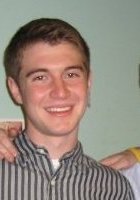 "We completed a online homework assignment, which covered the magnetic field generated by a current carrying wire. The student did very well, and has a pretty good grasps of the material, but just needs to practice problems, to prepare for her test next week."