Work With The Perfect Tutor For You
We require the most rigorous qualifications of Newtonville tutors, in addition to a background check. Only a tiny fraction of those candidates who apply ultimately make it through our demanding interview process. From this elite group, an expert director will help you find the best tutor to meet your individual needs – and we stand behind your satisfaction with our money-back guarantee.
Receive personally tailored lessons from exceptional tutors in a one-on-one setting. We help connect you with in-home and online tutoring that offers flexible scheduling and your choice of locations.
About Newtonville
Newtonville is a hamlet residing in Albany County, New York. The county's population is around 304,200. The hamlet is situated in the town of Colonie. The community is named after an early landowner, John M. Newton. Newtonville is a part of the Capital District.

The North Colonie Central Schools System operates in the Newtonville area. It serves kindergarten through the twelfth grade. It was ranked among the top 5 school districts in the Capital District by the Business Review. Shaker High School is the closest operating secondary campus. To help you work towards success in your courses, expert online or in-home private tutoring from tutors in Newtonville is offered for both general class instruction and test prep. If you're interested in attending a college in the area, you can check out the Rensselaer Polytechnic Institute, SUNY University at Albany, the College of Saint Rose, and Hudson Valley Community College. If you seek online or in-home private tutoring for test prep and general subject instruction from Newtonville, NY, tutors, you could potentially increase your odds of getting into your top school choice.
Affordable 1-on-1 Home Tutoring by top RPI Grads! 4.9/5.0 Satisfaction Rating*
Session Summaries by Tutors
"He progressed very well today with addition equations and word problems. I think he needs additional practice with word problems and being able to understand what the question is asking him. "
"Went over the review packet. We discussed the test itself and what questions to attempt first. I gave him some tips on tackling identities and had him practice with a couple of examples. We reviewed converting logarithms to exponential form and vice versa. I showed him a model that made the conversion easier to understand. We then did a final review on graphing functions and describing characteristics. I showed him the traditional table of values approach to graphing and had him try it out. He already seemed to have a handle of describing functions, so it didn't take him too long to go through the problems I gave him."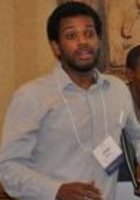 "We worked on the multiplication tables 1-6. The student worked on recognizing patterns. I drilled him on the tables, worked out pattern problems, and played games. He is able to give the correct answers for tables 1-6 in less than 30 seconds. He is working on multiplication patterns for homework."