Work With The Perfect Tutor For You
All Westmere tutors possess the highest qualifications. In addition to completing a rigorous interview process, tutors in Westmere, NY must pass a background check and have academic credentials verified. An expert director will help you find the best tutor from this elite group; we stand behind these matches and even offer a money-back guarantee.
Receive personally tailored lessons from exceptional tutors in a one-on-one setting. We help connect you with in-home and online tutoring that offers flexible scheduling and your choice of locations.
About Westmere
Westmere is a hamlet of approximately 7,300 people in the town of Guilderland, which is a suburb of Albany, NY. The area was mostly rural and wooded until the 1940s, when people began to expand into the area. Westmere is currently the fastest expanding part of Guilderland.

Students in Westmere are a part of the Guilderland Central School District. There is one secondary educational facility in the area, Guilderland High School. Want to feel more confident about your educational possibilities? With private tutoring in Westmere, you can receive the kind of test prep and instruction you need, whether it's in-home or online. Some of the best nearby colleges include Excelsior College in Albany and the Rensselaer Polytechnic Institute in Troy. In-home or online private tutoring in Westmere, NY, for both subject instruction and test prep might help you get into the best schools.
Affordable 1-on-1 Home Tutoring by top RPI Grads! 4.9/5.0 Satisfaction Rating*
Session Summaries by Tutors
"Today, we went over the student's homework problems, which dealt with word problems and understanding how to set it up. She definitely understood her homework. Next, we did some classwork assignments in which she wanted to go over a challenging problem. I explained to her how to approach the problem and after going over that idea, she understood how to get the final answer. Lastly, I gave her a quadratic problem to see if she remembered how to do it, and she got it right. "
"I assisted the student by helping him to prepare for his algebra 2 test, which is going to be over absolute value equations and inequalities. He struggled a little with a few details including when to switch the inequality sign, but overall he did a great job. By the end of the session, he said he felt confident. He also informed me that he has a 93 average in his class!"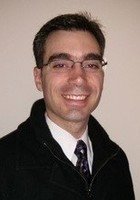 "We continued discussing solving systems of equations by graphing, by substitution, and by elimination. We graphed inequalities also. The student is armed with plenty of practice, and I supplied her with the answers. "