Work With The Perfect Tutor For You
Our interview process, stringent qualifications, and background screening ensure that only the best tutors in Valatie, NY work with Varsity Tutors. To assure a successful experience, you're paired with one of these qualified tutors by an expert director – and we stand behind that match with our money-back guarantee.
Receive customized Valatie tutoring in the comfort of your own home or online at times that are convenient for you.
About Valatie
Valatie is a village residing in Columbia County, New York. The village has a population of roughly 1,800. Valatie is located in the heart of the town of Kinderhook. The village belongs to the Hudson Valley region of New York.

The Kinderhook (Ichabod Crane) Central School District serves the educational needs of Valatie. It serves an estimated 2,200 students. The district's only operating secondary school is Ichabod Crane Senior High School. To potentially improve your score on that important exam, take advantage of an online and in-person tutoring session with a Valatie tutor who is skilled in test prep for students at all levels. Columbia-Greene Community College, Maria College, SUNY University at Albany, and Bard College at Simon's Rock are several of the postsecondary enrollment options you have. These schools might be within the realm of possibility if you reach out to private tutors in Valatie, NY, for tutoring either in-home or online, to receive subject instruction or test prep.
Affordable 1-on-1 Home Tutoring by top RPI Grads! 4.9/5.0 Satisfaction Rating*
Session Summaries by Tutors
"The student had just taken her math test. The one big project that she did have due was to memorize and perform a soliloquy from Shakespeare. We practiced the speech she had been assigned and by the end of the session, she had about half of her speech memorized."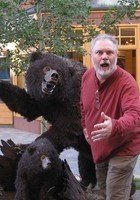 "We worked on lateral area, surface area, and volume. He had no issues with the topic. I just guided him through some of the more difficult review problems. "
"In this session, I helped the student review for her math exam. I explained and helped her review concepts in data and statistics, charts and graphs. She also worked on practice algebra problems on percent and inequalities. The student did well on statistics problems such as finding mean/median/mode problems as well as quartiles. She understood much better on inequalities problems as well as percent problems. I also helped her review some conceptual questions on geometry and coordinate geometry as well. Overall, our session went well and was productive. "