Work With The Perfect Tutor For You
Accomplished Scotia tutors meet our exacting qualification requirements, pass a multi-step interview process, and undergo background screening. One of Varsity Tutors' expert directors helps to pair you with a qualified tutor to ensure the best possible match – it's even backed up with a money-back guarantee.
Each tutor skillfully differentiates instruction to meet his or her students' needs. Tutors provide one-on-one sessions when and where you feel most comfortable.
About Scotia
Scotia, NY, is in Schenectady County and was incorporated in 1904. The village has a population of about 7,800. The small village is connected to the town of Glenville and falls along the Mohawk River.

The town shares Scotia-Glenville Senior High School with its neighboring town. It falls within the Scotia-Glenville Central School District and is a great option for all students. It is vital for high schoolers to remember the importance of getting into the best college. Skilled in-person or online Scotia tutors might help students get ahead in their courses or test prep with one-on-one tutoring sessions. Online or in-home tutoring in Scotia might benefit anyone who wishes to have private one-on-one instruction for their test prep or school work. For students looking to stay within the area, the University of Albany SUNY is a terrific option. The school ranked within the top 150 schools in the nation. While this means that the school is likely more difficult to gain admittance to, it will certainly be worth your effort. If you seek online or in-home private tutoring for test prep and general subject instruction from Scotia, NY, tutors, you could potentially increase your odds of getting into your top school choice.
Affordable 1-on-1 Home Tutoring by top RPI Grads! 4.9/5.0 Satisfaction Rating*
Session Summaries by Tutors
"We reviewed the fundamentals of curve sketching using f, f', and f''. The student still struggles with what each means graphically. Her exam is next class period. We will review after the exam."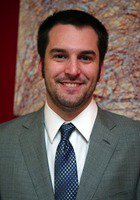 "She and I reviewed the concepts and examples in her next section (according to her teacher's website). We talked through basic sequences and the student picked up on the patterns quickly. She then worked on her assignment for Monday night. She and I drifted off topic a few times but we were able to refocus and she finished her assignment. She reports that the class is going better and she is enjoying it more. "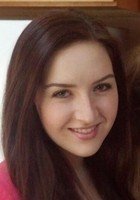 "The student was having a little bit of trouble with the deeper mechanics of why we substitute the trig functions we do and the relationship these functions have to a unit triangle so we took time to rebuild the theory and explain why it works the way it does. By the end of the session, he was clear on all concepts."