Work With The Perfect Tutor For You
Our interview process, stringent qualifications, and background screening ensure that only the best tutors in Kinderhook, NY work with Varsity Tutors. To assure a successful experience, you're paired with one of these qualified tutors by an expert director – and we stand behind that match with our money-back guarantee.
Receive customized Kinderhook tutoring in the comfort of your own home or online at times that are convenient for you.
About Kinderhook
Kinderhook, NY, is a town in the southeast region of the state. It is located in Columbia County and has a population of 8,500 people. The name of the town means "Children's Corner," and is in the original Dutch language of the first settlers in the area. The town is known for being President Van Buren's retirement home location.

Students in Kinderhook attend Ichabod Crane High School, which is served by the Ichabod Crane Central School District. Tutors in Kinderhook, who offer tutoring sessions either in-person or online, can provide you the test prep assistance to potentially improve on test day. Are you aspiring to attend an elite university after college? You don't have to look very far from Kinderhook to find one. Siena College, in Loudonville, is a great college. It ranks in the top 125 best universities in the United States, as reported by US News and World Report. Bard College is also another great choice, because it ranks in the top 50 liberal arts colleges in the country. Either of these two colleges would look great on your resume and prepare you for your successful future. A good way to take steps to try to get into the school of your choice is by using a private Kinderhook, NY, tutor who can offer you expert test prep instruction and tutoring, either in-home or online.
Affordable 1-on-1 Home Tutoring by top RPI Grads! 4.9/5.0 Satisfaction Rating*
Session Summaries by Tutors
"We worked on the standard hyperbolic conic. The student is able to graph the equations now, but initially wanted to only graph the guide rectangle. I believe this was because of confusion in procedure. "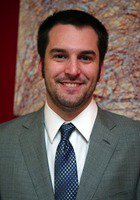 "The student and I studied for his Calculus test. We went over his previously completed worksheets which covered integration, graphing functions, finding local extrema, points of inflection and concavity. He has a good foundation of mathematical concepts, but he needs more practice solving more involved problems on the newer material. I had him go over most of his worksheet problems and I gave him some more problems from the textbook and problems I wrote which tested him on the same material. He is a bright kid. "
"During our session, the student and I covered concepts in geometry. We went over his worksheet on sin, cos, tan, and how to find triangle side measures given angle measurements. He understood the concepts very easily. He continues to be a very motivated student who genuinely wants to understand all concepts in chemistry and geometry. "