Work With The Perfect Tutor For You
Only the best Paradise tutors are able to work with you. The tutors go through a rigorous interview, possess excellent teaching skills, and pass a background check. From this elite group, an expert director will help you find the best tutor to meet your individual needs – and we stand behind your satisfaction with our money-back guarantee.
Receive customized Paradise tutoring in the comfort of your own home or online at times that are convenient for you.
About Paradise
Paradise is a community in Clark County, Nevada. It has a population of 223,200 and is a suburb of Las Vegas. The average income for families living in the area is $46,600.

Students living in Paradise are part of the Clark County School District, where they attend institutions like Chaparral and Silverado High Schools. Tutors in Paradise, NV, a great way to work to improve. If you are interested in getting ahead in your studies, an online or in-person Paradise, NV, tutoring session will provide you one-on-one attention that could help you work to stay ahead of your peers with your test prep and class work. Working with a private tutor is an excellent way to prepare to study at the University of Nevada - Las Vegas or the College of Southern Nevada. Private tutoring in Paradise for test prep instruction, which is available online and in-home, is a great way to work to potentially get accepted into and excel at an elite school.
4.9/5.0 Satisfaction Rating!* Contact us to hear why. We serve Las Vegas and all suburbs.
Session Summaries by Tutors
"She is working on one of my favorite sections of geometry to teach which is classifying quadrilaterals. My favorite review game is to play quadrilateral guess who. She said she appreciates that. We only played one round because she felt she needed to work on memorizing the properties a little bit more before she was really ready to play the game. She was going to get someone in her class to play with her. I did go over her classifying quadrilaterals chart and double checked it to make sure she had all of the properties listed correctly. We worked through a few problems from her work book that she had not understood. I also gave her a more algebraic example of how she could apply the properties of quadrilaterals to solve problems."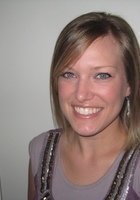 "The student and I reviewed his Chapter 9 review packet in preparation of his test. We covered ionic and covalent bonding, stoichiometry, electronegativity, and dipole interactions. He did very well on each subject but was struggling with nonpolar and polar distinctions. We will review these topics in the future. "
"We covered simplifying complex fractions, algebraic word problems (area, perimeter, Pythagorean theorem), working with negative and zero exponents, solving polynomial equations, solving/ graphing polynomial inequalities. We also reviewed errors from the student's last exam. He knows the material very well and I believe he will perform well on Friday's exam--he is a motivated and intelligent student."