Work With The Perfect Tutor For You
Every Helderberg tutor must meet our high standards for qualifications, pass an interview screening, and submit a background check. From this elite group, a Varsity Tutors director helps pair you with a tutor ready to meet your individual needs – and we stand behind your satisfaction with our money-back guarantee.
Receive customized Helderberg tutoring in the comfort of your own home or online at times that are convenient for you.
Session Summaries by Tutors
"Today was very productive. We began the session with two-step word problems to practice his ability in identifying computation words. Then we worked on graphing linear equations, which is what he is also covering in class. Last, we practiced dividing fractions since he struggled with this last session. I am emailing additional practice to his mother for graphing practice. We spoke about his math grade on his report card. His grade improved from a D to a C."
"The student is progressing very well and is doing a good job of evaluating her priorities and keeping up with her different subjects even with all of the her projects due."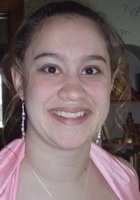 "Today we finished the chapter on factoring. We talked about factoring polynomials with four terms by grouping. We also reviewed for the end of chapter test by doing some review problems. We'll clear up any questions next time and move on to the next section."