Call Now to Set Up Tutoring:
(512) 299-3388
Private In-Home and Online Finance Tutoring in Round Rock, TX
Receive personally tailored Finance lessons from exceptional tutors in a one-on-one setting. We help you connect with in-home and online tutoring that offers flexible scheduling and your choice of locations.
How can Finance tutoring help you?
Understanding and applying the concepts learned in finance courses can benefit you greatly throughout life. If you hope to work in a field involving money, like accounting, economics, or banking, you will be expected to have a solid understanding of the principles covered in finance. It may also educate you on how to manage your own hard-earned money through saving and financial investing. Finance is a complicated subject and can be difficult to comprehend. Contact Varsity Tutors to get help finding an exclusive professional finance tutor in Round Rock, TX, to develop an understanding of the subject.
You can expect to receive the assistance of a skilled professional who can try to work with you to comprehend various concepts relating to finance. Private tutoring is a wonderful way to get the assistance you need to try to succeed in finance. The educational directors at Varsity Tutors can connect you with finance tutoring in Round Rock. You can receive assistance as you learn about financial investing, saving, and purchasing goods and services. Since private lessons are even more interactive than classroom lectures, your lessons will have a greater student-teacher interaction. One of the advantages of this learning style is the fact that you can receive excellent explanations of difficult concepts, so that you understand and can apply the things you learn each session.
We are able to try to help you find a professional tutor in Round Rock to try to help you build upon your strengths and eliminate your weaknesses in finance. Every lesson has been carefully designed by your tutor so it could help you overcome your troublesome areas, while allowing you to study in a fashion that works best for you personally. Since you have control of the direction of each and every lesson, you are able to request to spend extra time reviewing concepts that you struggle to understand, as well as skip over material that you have already understood. Whatever your specific goals and preferences are, there is a tutor content to try to help you and also make the learning experience meet your needs.
Varsity Tutors could help you find a finance tutor in Round Rock, TX, who is happy to work around your busy schedule, so that learning is always convenient. Lessons can take place day or night in a location that you select. You can choose to study somewhere around town, or meet electronically. Our live learning platform offers you the option of signing up for face-to-face online tutoring lessons, so that you get access to a finance tutor irrespective of where you are.
Recent Tutoring Session Reviews
"Today the student and I worked on the reading portion of the ACT. We also went over some math problems that I gave her from a sample ACT test. She is to go over her workbook's reading section. Also, this weekend I'd like her to take a sample math test."
"My session with the student went very well today.  We corrected a reading practice session that she took over the weekend. In general her strategies and careful analysis of the reading comprehension questions  have been making a huge difference.  Additionally, we worked through some tough math questions again.  All of the questions were either a 4 or 5 out of 5 on the SAT's ranking scale for difficulty.  She is becoming much more adept at seeing how to start tricky problems, which is great!! The student's progress with these difficult math questions is very encouraging."
"The student and I continued to work on math and reading comprehension skills. He added and subtracted problems containing decimals and correctly calculated word problems. The student demonstrated his ability to multiply decimals, and was excited to learn the use of decimals in long division. We also reviewed capitalization and pluralization of irregular nouns. He read a short story about a boy who visited his grandfather, and an essay. The student answered questions about the stories, and we reviewed his continuation for grammar and the use of paragraphs when writing dialogue.  "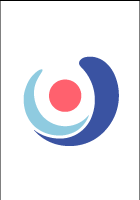 "We went over logarithms - we looked at log properties such as addition and subtraction of logs, expansion of functions using log properties and simplification of functions. We did some preparation for the oncoming test."
"We discussed derivatives, covering the basic ideas used to establish the theoretical concepts and their applications. We started with average rate of chance and progressed through to the limit definition."
"The student and I reviewed a stock valuation problem and clarified the last "component" (referring to the ongoing stock price given constant dividend growth and the determination of its present value). We also reviewed a question that required the calculation of the accounting rate of return (AAR) and discussed its interpretation. And, we worked through the initial part of a capital budgeting problem focusing on the IRR, and he was able to walk through the process of calculating this using a financial calculator. We also discussed its interpretation. I will be providing him with an Excel based example the next time we meet and also additional practice problems related to stock valuation."
Nearby Cities:
Thousand Oaks Finance Tutoring
,
Helotes Finance Tutoring
,
Leon Valley Finance Tutoring
,
Converse Finance Tutoring
,
Scenic Oaks Finance Tutoring
,
Universal City Finance Tutoring
,
Schertz Finance Tutoring
,
San Antonio Finance Tutoring
,
New Braunfels Finance Tutoring
,
Cibolo Finance Tutoring
,
Lakeway Finance Tutoring
,
Boerne Finance Tutoring
,
Floresville Finance Tutoring
,
Fair Oaks Ranch Finance Tutoring
,
Bulverde Finance Tutoring
Nearby Tutors:
Thousand Oaks Finance Tutors
,
Helotes Finance Tutors
,
Leon Valley Finance Tutors
,
Converse Finance Tutors
,
Scenic Oaks Finance Tutors
,
Universal City Finance Tutors
,
Schertz Finance Tutors
,
San Antonio Finance Tutors
,
New Braunfels Finance Tutors
,
Cibolo Finance Tutors
,
Lakeway Finance Tutors
,
Boerne Finance Tutors
,
Floresville Finance Tutors
,
Fair Oaks Ranch Finance Tutors
,
Bulverde Finance Tutors
Call us today to connect with a top
Finance tutor in Round Rock, TX
(512) 299-3388