Call Now to Set Up Tutoring:
(518) 300-4098
Private In-Home and Online Statistics Tutoring in Duanesburg, NY
Receive personally tailored Statistics lessons from exceptional tutors in a one-on-one setting. We help you connect with in-home and online tutoring that offers flexible scheduling and your choice of locations.
Recent Tutoring Session Reviews
"In this session, we worked on the negative binomial distribution, the geometric distribution, and Poisson distribution. We worked through some problems, and I offered ways to identify which distribution is needed. We calculated expected values, variances, and standard deviations for each distribution as well. The student will likely schedule another session after Wednesday when they begin to cover the normal distribution. She is great! She seems to understand concepts very quickly."
"Today we went over how various kinds of graphics might be misleading. The student struggled at first but did improve throughout the session. We came up with an approach (including steps) to follow in case a similar problem might come up in a future exam and or quiz."
"Today, we learned that stats also includes probability models, and we walked through some probability models together. The student seems to be getting a much better grasp on the concepts now than before. Progress looks good."
"Today, we reviewed for her exam on sections 4, 5, and 6 of her course material. The focus was on section 4, general probability, due to the other sections being covered in earlier sessions. Special attention was paid to the Chapter 4 problems concerning coin flips, sample space, and probability of (A or B) events, as well as Chapter 6 problems where a probability is given and the student is asked for a z-score. After some review, she seemed to understand the theory and practice of these problems. I would still suggest further review prior to the test. Overall, she seems ready to perform well on the exam. Her memory is strongest on the recent chapter 6, less strong on 5, and least strong on 4. Focusing (but not 100%) on earlier chapters with her remaining study time is recommended. On her most recent quiz, she followed some suggestions for test-taking strategy and scored an 83%, another on-target score for her final grade goal."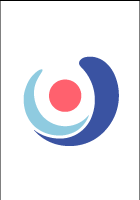 "Today, we went over null and alternative hypotheses, test statistics, critical values, confidence intervals, population mean and variance, variance estimates and standard deviation estimates, degrees of freedom, alpha, and running through a demonstration on z-scores and t-scores."
"Today's session was great. The student wanted to go over some practice exams and work on probability theory. We went over how to calculate the mean, standard deviation, and how to work with Binomial distributions. That lead us to probability density functions and how pdf's relate to cdf's. This session was very encouraging because the student pulled almost all the weight and work and was able to work the problems without conceptual issues. He really seems to understand how to work out the problems. We intend to meet in the future on a need-basis."
Nearby Cities:
Westminster Statistics Tutoring
,
Connecticut Statistics Tutoring
,
Portland Statistics Tutoring
,
Hartford Statistics Tutoring
,
Waterbury Statistics Tutoring
,
Albany Statistics Tutoring
,
Danbury Statistics Tutoring
,
New Britain Statistics Tutoring
,
Schenectady Statistics Tutoring
,
Bristol Statistics Tutoring
,
Meriden Statistics Tutoring
,
Middletown Statistics Tutoring
,
Troy Statistics Tutoring
,
Shelton Statistics Tutoring
,
Torrington Statistics Tutoring
Nearby Tutors:
Westminster Statistics Tutors
,
Connecticut Statistics Tutors
,
Portland Statistics Tutors
,
Hartford Statistics Tutors
,
Waterbury Statistics Tutors
,
Albany Statistics Tutors
,
Danbury Statistics Tutors
,
New Britain Statistics Tutors
,
Schenectady Statistics Tutors
,
Bristol Statistics Tutors
,
Meriden Statistics Tutors
,
Middletown Statistics Tutors
,
Troy Statistics Tutors
,
Shelton Statistics Tutors
,
Torrington Statistics Tutors
Call us today to connect with a top
Statistics tutor in Duanesburg, NY
(518) 300-4098