Call Now to Set Up Tutoring:
(404) 704-6763
Private In-Home and Online Economics Tutoring in Atlanta, GA
Receive personally tailored Economics lessons from exceptional tutors in a one-on-one setting. We help you connect with in-home and online tutoring that offers flexible scheduling and your choice of locations.
How can Economics tutoring help you succeed?
Inflation, economic growth, and economic fluctuations are confusing topics for a lot of people. If you are taking an economics course, you may have discovered there are countless concepts to be covered and understood. This may seem overwhelming if you are attempting to study the concepts on your own. Varsity Tutors can help you find a professional economics tutor in Atlanta, Georgia. Your tutor can work with you either online or in person at a time and place that fits into your demanding schedule.

You may have discovered that you have mastered several topics in your economics class with ease, but are now struggling with a few that your class has since worked past. Atlanta economics tutors can work with you at an individualized pace. Together, you can skip over the areas you are already comfortable in and focus on the points that need some extra explanation. Because the session is in a one-on-one environment, you can determine what areas to focus on for your tutoring. You can also work through each area with your tutor at your own pace. Maybe you understand entrepreneurship, but still feel you would benefit from a quick review of the concept. You can work through this area quickly as a review, and then spend more time slowly going through interest rates, or whichever area is confusing. Do you have thorough knowledge of markets and prices? You can have your tutor skip right over that section.

In the same way students learn at different paces, they also learn in different ways. You may find it beneficial to see a chart and physical representations of unemployment and inflation concepts, but when it comes to government failure topics, lectures may serve you best. Economics tutors in Atlanta can recognize the unique learning style you have and teach to that style. Your style may be consistent throughout your learning, or change based on the topic being covered. Your private tutor can be flexible to this and help you learn in a way that makes the most sense to you.

Don't struggle through your economics class on your own. You may have found that many concepts in economics are directly connected to each other. Do you fear that your confusion on one topic may cause you to fall behind in other areas of the class? Varsity Tutors can help find you an Atlanta, Georgia, economics tutor today to help you study the topics that cause you problems!
Recent Tutoring Session Reviews
"Topics: Recap of content from sessions from the weeks before last -- perfectly competitive firms, calculating total revenue, marginal revenue, marginal revenue, relationship between marginal revenue and price, shutdown condition, profit, loss, graph interpretation, table interpretation, average total cost, average variable cost, revenue and variable cost comparison, characteristics of perfectly competitive firms

Progress: These two weeks, the student and I will be recapping the different topics he and I encountered over the past couple months. He (and I) have had to adjust to the different style of questions in the practice packets. The student is getting more familiar with the main formulae that are needed for this test, but it is good that we'll have a good chunk of time to hammer everything in. This test will be covering a lot of material."
"The student and I continued with NCO and NX and how they related to each other in open economies and how they worked together graphically. We were looking at ways that the NCO curve shifted and how it worked with the other graphs."
"The student and I reviewed all the concepts from his workbook in preparation for his exam. The student keeps telling me that he understands everything, but then has difficulty explaining concepts for solving problems consistently. Next time, we'll need to work on more graphic displays of economic phenomena."
"We began our final course review, beginning with the economic principles involved in the 2008 housing collapse. We then reviewed the student's course handouts and explored questions from his earlier quizzes. We will take a look at his course notes and create an outline next session."
"We reviewed some concepts to prepare for her upcoming final exam. Topics covered: IS/MP curves; interest rates and inflation; the economy's response to fluctuation in oil prices; positive and negative shocks; types of unemployment."
"Worked extensively on the student's latest problem set, focusing on issues of firm structure (MC, ATC, AVC, etc.) under perfect competition, and the firm and market structure of Monopoly, Oligopoly, and Monopolistic Competition."
"We went over the student's first midterm, which featured topics such as international trade (comparative advantages and absolute advantages), aggregate demand/supply, and money supply (money multiplier). The student seemed to already understand the principles of shortage and surplus."
"The student and I spent some time reviewing topics with which she had difficulty last semester. We then moved on to newer material including aggregate supply/demand and the money market. We made sure to focus more on translating the definitions and concepts into graphs since this is where she has had some challenges."
"I tutored the student in Chapters 1-4 of her new Economics course. She seemed to understand the concepts although they were all new to her. She struggled somewhat applying the concepts in practical terms, so she will have to self-study the notes and the book outside of the tutoring sessions."
"During our sessions on Thursday and Sunday the student and I reviewed the beginning material for his Game Theory class. This included how to set up strategic and extended form games, and how to find a dominant strategy Nash equilibrium. He is really good at finding Nash equilibrium in strategic games, but has a harder time seeing dominant strategies, so we really focused on that."
"During our first session, the student and I discussed his strengths and weaknesses in this course. I was pleased to find he quickly recalled terms and concepts. We covered the distinction between macro and microeconomics, types of economic systems and resources, types of goods and services, the definition of GDP, real GDP per capita, GDP for the U.S., trade deficit and surplus, sources of economic growth (e.g., labor, capital, total factory productivity) and downturn, and the definition of supply and demand. The student did a great job."
"During our first session the student and I reviewed previous chapters to make sure she had solid footing before we moved on to current material. We also worked through one of her homework problems, since she had specific questions."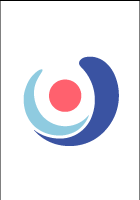 Nearby Cities:
Alpharetta Economics Tutoring
,
Johns Creek Economics Tutoring
,
Duluth Economics Tutoring
,
Marietta Economics Tutoring
,
Dunwoody Economics Tutoring
,
Norcross Economics Tutoring
,
Sandy Springs Economics Tutoring
,
Decatur Economics Tutoring
,
Roswell Economics Tutoring
,
Lawrenceville Economics Tutoring
,
Athens Economics Tutoring
,
Smyrna Economics Tutoring
,
East Point Economics Tutoring
,
Gainesville Economics Tutoring
,
Peachtree City Economics Tutoring
Nearby Tutors:
Alpharetta Economics Tutors
,
Johns Creek Economics Tutors
,
Duluth Economics Tutors
,
Marietta Economics Tutors
,
Dunwoody Economics Tutors
,
Norcross Economics Tutors
,
Sandy Springs Economics Tutors
,
Decatur Economics Tutors
,
Roswell Economics Tutors
,
Lawrenceville Economics Tutors
,
Athens Economics Tutors
,
Smyrna Economics Tutors
,
East Point Economics Tutors
,
Gainesville Economics Tutors
,
Peachtree City Economics Tutors
Call us today to connect with a top
Economics tutor in Atlanta, GA
(404) 704-6763