Work With The Perfect Tutor For You
All Menands tutors possess the highest qualifications. In addition to completing a rigorous interview process, tutors in Menands, NY must pass a background check and have academic credentials verified. An expert director will help you find the best tutor from this elite group; we stand behind these matches and even offer a money-back guarantee.
Exceptional tutors individualize all lessons to address students' specific academic needs. Tutors provide personalized, one-on-one tutoring in the comfort of your home, online, or wherever is convenient for you.
About Menands
Menands is a village residing in Albany County, New York. The village's population is an estimated 4,000. Menands is named for Louis Menand. The village is situated within the town of Colonie. It was incorporated in 1924.

The Menands School District serves kindergarten through the eighth grade. Grades nine through twelve are enrolled in one of five neighboring public high schools, including Shaker High in the North Colonie Central School District, Colonie Central High in the South Colonie School District, and Watervliet High in the Watervliet City School District. One way to potentially improve on that important exam is by connecting with a private Menands tutor who has both in-home and online tutoring experience in instruction for test prep. Postsecondary institutions in the area include Schenectady County Community College, Hudson Valley Community College, the Albany College of Pharmacy and Health Sciences, and SUNY University at Albany. You might improve your chances of getting into the best schools if you take advantage of Menands, NY, tutors for both online and in-home private tutoring and test prep instruction.
Affordable 1-on-1 Home Tutoring by top RPI Grads! 4.9/5.0 Satisfaction Rating*
Session Summaries by Tutors
"We conducted a review of probability and factoring polynomial expressions. We then completed an overview of definitions and symbols of union and intersections of events. We discussed how wording translates into problem solving and equations. In addition, we completed practice and examples to master each concepts. "
"The student and I went over graphing, slope, and intercepts. We practiced graphing different functions and then figured out how to find the slope using two points on the graph. Then we went over what x and y intercepts were and figured out how to get each one. Then we used the x and y intercepts to graphs some of the functions. She did really well connecting the graphs to the functions and following the steps toward what we were looking for in each problem. "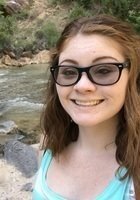 "The student and I covered parallel lines, perpendicular lines, and the distance formula in preparation for her next test. She seemed to understand the material. We worked some problems in the text and left others for individual practice. Her last test grade was an 88, which was a big improvement over her first grade. "