We are open Saturday and Sunday!
Call Now to Set Up Tutoring:
(513) 813-1800
Work With The Perfect Tutor For You
Every Kings Mills tutor must meet our high standards for qualifications, pass an interview screening, and submit a background check. From this elite group, a Varsity Tutors director helps pair you with a tutor ready to meet your individual needs – and we stand behind your satisfaction with our money-back guarantee.
Personalized lessons help you learn best in an environment where you're comfortable, on your own schedule, both in-home or online.
Kings Mills, Ohio, located in Warren County, is a census-designated place in the southwestern section of the Deerfield Township. The community was first established in 1884, and it was a King Powder Company and Peters Cartridge Company town. King Mills is along the western shore of the Little Miami River and is about 20 miles northeast of Cincinnati.

Many of the community's students attend Kings High School, which is run by the Kings Local School District. Kings High has received a gold medal from US News for its respected academic programs, and it is one of Ohio's finest high schools.

Since Cincinnati is so close to Kings Mills, commuting to one of the larger city's colleges or universities is pretty easy. Some of the schools that can be found in this city are the University of Cincinnati, Xavier University, the Art Academy of Cincinnati, and McMicken College of Arts and Sciences. Get assistance in pursuing these top schools with private tutoring in Kings Mills, OH, as you study for your courses or test prep, with instruction either in-home or online. Kings Mills tutoring lets you receive private instruction, either in-home or online, for your class or test prep today.

Residents of Kings Mills often travel to Cincinnati to enjoy the city's wealth of cultural attractions and locations. One Cincinnati favorite is the Krohn Conservatory, which is home to a lush variety of beautiful plants. You'll find a butterfly exhibit at this conservatory, as well as an orchid room, tropical plants, live animals, seasonal displays, and more. The American Sign Museum also makes for a quirky stop. It has an impressive collection of signs from 1870 through 1970. The museum has a hand-carved wooden, neon electric light and gold leaf signs decorating its walls.

The Taft Museum of Art makes for a pleasant way to spend an afternoon. It is located in a 175-year-old federal building. This museum has a collection that includes works from around the globe, and it features pieces from ancient Chinese porcelain to 17-century European paintings. If you like the outdoors, you should be sure to check out Eden Park, which is an oasis of nature within the city.

Do you need a help with your education, but don't know who to turn to? Expert tutors in Kings Mills could help you get ahead with in-person or online test prep tutoring. Connecting with a Kings Mills, OH, tutor is one way to try to get an edge on the competition and put yourself in a position to get into the most prestigious schools today.
Recent Tutoring Session Reviews
"We went over the student's last pop quiz. We also reviewed the homework assignment for the day. Last, we discussed ways for the student to handle quizzes."
"We started by discussing percentage and fraction conversions, and then dove into the student's week 1 homework assignment. We went over many basic concepts including qualitative vs. quantitative data, as well as the level of measurement (i.e.: ordinal, nominal, etc.). We discussed stem and leaf plots, as well as box and whisker plots. She is very sociable and is responding to instruction well. She seems to have some difficulty with the material at first, but does well after I explain and provide an example. We also covered mean, median, and mode. She noted that graphs are one of the harder parts of the class for her, so I will make sure to focus on graphs in the future."
"I worked with the student on telling time. I think he has a better grasp of telling time, although he still struggles a little with telling which hour it is on occasion. He has been getting better though, and with time, I anticipate his improving greatly. We also worked on two pages of his workbook, some of it orally. The problems he worked on were basic multiplication facts, equality vs. inequality, borrowing, carrying, etc. We ended the session by playing his arithmetic game. He did a good job today!"
"Today we covered a wide range of topics involving the student's homework from school. I left her with homework related to topics she is taught in school."
"We continued our exploration of series convergence, focusing today on the alternating series test, the ratio test, how they fit together, and reinforcing the strength chart as a rule of thumb. The student understands the tests themselves individually but putting them together in sequence to undo the knotted string that is series convergence has been a challenge. She seems to understand how I think through them, but struggles to find her own way. I have suggested that she keep a single page document handy with all of the convergence tests in one place so she doesn't have to go digging through her notes every time."
"The student reviewed solving exponentials/logarithmic equations and trig/quadratic functions. Our primary focus was on modeling real life experiences using each. She has a final exam on Wednesday. She has exhibited improved confidence and mastery of the material. Currently, she has an overall grade of 85%."
"We covered Monopolistic markets and competition, perfect competition, supply and demand, market price and market surplus, economic efficiency, and social organization. The student was looking to learn enough to help him prepare to take his final exam. I gave him tips for good test taking and essay writing. I emailed him some websites with practice equations and a bigger explanation of how to complete the math portion of his final. I asked that him to let me know how he does on his final exam."
"We worked on a unit review assignment on gases. Topics covered include gas stoichiometry, Dalton's law of partial pressures, mole/volume fractions, empirical formula determination, ideal gas laws, gas density, and alkane nomenclature. Compared to last time, he appears more comfortable with gas stoichiometry problems and finding empirical formulas. We focused on Dalton's law and gas density more in-depth, since he notes that these topics were not as emphasized in class. He has a strong understanding in using formulas, and just needs to work on setting up problems appropriately based on what each problem presents (i.e. plugging in the right values, maintaining accuracy with calculations, noting units appropriately)."
"The student and I played Education Through Music (ETM) to warm up. We then read Dr. Seuss' "ABC" book, throwing out words for each letter. For a few letters like "i" and "e" she made a scary ghost sound and sang the "Ghost of John" Halloween song and laughed a lot. Using alphabet cards we reviewed "br" and "ow" and "ou" and "oo" and discussed how adding different letters to the beginning of "ig" and "ook" produced different words. She read "Todd's Box" very well with a bit of help and no anxiety. She asked to play "Tracks for Reading" again so we sang the "Farmer in the Dell" melody with accompanying words in the book while she tracked the corresponding line."
"We covered solving quadratic equations with perfect squares (trinomials), finding a c term that makes a quadratic equation a perfect square, and completing the square for quadratic equations that are not perfect squares."
"We covered percent applications, vertebrates, fish, and amphibian groups. The student had a positive attitude. Strategies of different solving methods were taught. The student is prepared for her math test."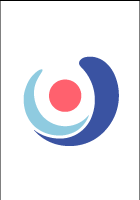 "This was our first meeting, and we mostly went over mean value theorem and Rolle's Theorem. I explained how to proof mean value theorem by using Rolle's Theorem and how the two are interconnected. Then, we solved some problems to solidify theoretical concepts with practical examples. At the end of the session, we briefly reviewed L'Hopital's Rule for indeterminate limits. The student was catching up on the material very quickly and had a good intuition regarding the subject matters. The problem was in how to connect intuitive understanding to particular mathematical equations and forms, which is a common problem for many students studying such abstract subjects as calculus."
Call us today to connect with a top
Kings Mills Tutor
(513) 813-1800
Nearby Cities:
Columbus Tutoring
,
Louisville Tutoring
,
Cincinnati Tutoring
,
Dayton Tutoring
,
Fishers Tutoring
,
Greenwood Tutoring
,
Lawrence Tutoring
,
Fairfield Tutoring
,
Mason Tutoring
,
Jeffersontown Tutoring
,
Greenfield Tutoring
,
Beech Grove Tutoring
,
Mount Washington Tutoring
,
Loveland Tutoring
,
Lyndon Tutoring