Call Now to Set Up Tutoring:
(210) 307-4144
Work With The Perfect Tutor For You
Accomplished Schertz tutors meet our exacting qualification requirements, pass a multi-step interview process, and undergo background screening. One of Varsity Tutors' expert directors helps to pair you with a qualified tutor to ensure the best possible match – it's even backed up with a money-back guarantee.
Personalized lessons help you learn best in an environment where you're comfortable, on your own schedule, both in-home or online.
Schertz, TX, is a northeastern suburb of San Antonio. Home to a growing population estimated to be over 35,000, it is known for its cultural scene and its desirability as a place to raise a family. It was ranked the best place to live in Texas by CNNMoney. The city is under the oversight of the Schertz-Cibolo-Universal City Independent School District. Schertz's notable high schools include Samuel Clemens High School, Allison L. Steele Enhanced Learning Center, and John Paul II Catholic High School. While there are no colleges in Schertz proper, some of the highest-ranked colleges in nearby San Antonio include Trinity University, University of the Incarnate Word, and St. Mary's University of San Antonio. With private test prep instruction via in-home or online tutoring in Schertz, TX, you can potentially improve the chances of getting into these schools. Tutors in Schertz, TX, who offer tutoring sessions either in-person or online, can provide you the test prep assistance to potentially improve on test day.

Schertz offers locals a wide variety of attractions and amenities. The city has a number of outdoor spaces for you to enjoy, including Crescent Bend Nature Park, Pickrell Park, Ashley Park, Schertz Community Playscape, and the Schertz Ballpark. Are you looking to hit the links? Visit Northcliffe Golf Club in the neighboring town of Cibolo. Public pools are open during the summer at both Northcliffe and Pickrell Park, and an assortment of recreational programs are available through the Schertz Family YMCA. If you and your family are looking to get some shopping done, you can visit The Forum at Olympia Parkway, an area mall with a variety of popular stores and restaurants in an open-air setting, or check out the deals at Bussey's Flea Market.

Events held throughout the year draw residents of all ages. Some of the most popular annual festivals that you can check out include Jazz n' Blues in the Park, a one-day music festival in the spring; the Fourth of July Schertz Jubilee with a parade, a carnival, and fireworks; SchertzFest, honoring the town's history with family activities, entertainment, and a barbecue contest; and Festival of Angels, ringing in the holiday season with a lighted night parade. Hoping to further your education through private instruction? Tutors in Schertz, TX, look forward to tutoring you for your course or test prep, either in-home or online. If you take advantage of Schertz, TX, tutoring, you might increase your chances of getting into the top colleges and universities in the area.
Recent Tutoring Session Reviews
"Began scoring an old practice test to gauge the student's confidence and aptitude for each section, then working on the easiest part of the toughest section to get her familiar with it as soon as possible and show her how to scrape up points in even the most difficult part of the ACT."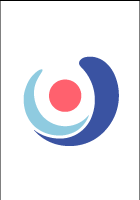 "The student worked on some strategies for fluency. She did well. She took the ideas(looking at prefixes and suffixes, looking for root words, going to the end of the sentence, etc.) and applied it to her reading. We also worked on decimals, fractions, congruent angles, multiplication and division. She read a story and did great on comprehension."
"Spoke with the student's father about a game plan for the student's studying. He didn't do as well on his latest chemistry test as his parents would like. I asked him today if he could try and find one more hour every day except for weekends that he could make sure and study. He agreed to find 1.5 hours a week, one hour for study, and 30 minutes for real life applications. We went through bonding and reviewed some earlier topics (particles)."
"The student reviewed integers, primes, natural numbers, rational numbers, and irrational numbers or all real numbers.  Then she reviewed commutative, associative, distributive, inverse, and identity properties."
"The student and I reviewed for her biology test on Friday on the animal kingdom and its evolution. We focused on the cladogram and body plan characteristics chart which were a good overview of the chapter 25. At first she seemed a little confused about the cladogram, but after the review she seem and said to know the material very well. We discussed the key terms and concepts that she need to know for Chapter 25 and 26, and I asked her to review the material once more before he test for repetition's sake (i.e. developing a better memory of the material)."
"Performed a reading drill with the student, and afterwards had him begin to outline portions of the passage looking for unfamiliar vocab and unanswered questions regarding the content. He is a diligent student."
"Introduced the lower level test to the student and reviewed vocabulary and math. We worked on sentence completions, synonyms, and basic math review. She is strong in math, and I plan to bring her some worksheets next week. She likes reading, which will help her find context clues in her sentence completions. She should be learning 10 new words per day, so I will bring her a vocabulary list to supplement the words that show up in her books."
"First, we discussed where the student generally is right now in Spanish and what is being taught in the class.  As she's skipped ahead a semester, we went over the basic verb conjugation charts for regular verbs, and ESTAR and SER, and then I recommended some other basic irregular verbs for her to conjugate for next week. Then we went over the usage of direct and indirect objects and conjugation with the verb GUSTAR, and then we worked on the vocabulary for her quiz tomorrow. I think it went very well."
"The student and I completed her homework, which dealt with choosing the correct vocabulary word to complete the sentence. She did well, and we worked on the strategy of using context clues to figure out what vocabulary word fits in the blank. We then did a lot of practice with past participles (perfect tense). She has improved a lot with this and has progressed well."
"We spent this session returning to our work with the verbal aspects of the test. We reviewed the reading passages that she struggled with on practice test 3. Using the strategies we previously discussed, I demonstrated for the student how to find the correct answers using the text. She expressed an increased understanding of how to work the reading section. She feels confident that with simpler or less confusing passages, she will do better."
"Went over the exam reading test breakdown and test strategies. Practiced sample test questions and skim reading with exam material. Discussed personal reaction to types of test questions and strategies to make best use of time during test."
"This evening the student worked on his assigned homework from Chapter 12.1. The work involved the basics of sequence notation, evaluating future terms in sequences, determining a sequences general form, and predicting whether a sequence would diverge or converge at infinity. After the homework was completed we prepared for the next day's class; Chapter 12.2 Series. In order to do this we completed Appendix E from the back of the book. This ensured that he will be ready to use the most common summation rules and formulas with little difficulty. This is important since the later calculus chapters presuppose a familiarity with this notation."
Call us today to connect with a top
Schertz Tutor
(210) 307-4144
Nearby Cities:
Thousand Oaks Tutoring
,
Windcrest Tutoring
,
Hollywood Park Tutoring
,
Helotes Tutoring
,
Leon Valley Tutoring
,
Alamo Heights Tutoring
,
Kirby Tutoring
,
Converse Tutoring
,
Scenic Oaks Tutoring
,
Universal City Tutoring
,
San Antonio Tutoring
,
Cibolo Tutoring
,
Boerne Tutoring
,
Fair Oaks Ranch Tutoring
,
Bulverde Tutoring