We are open Saturday and Sunday!
Call Now to Set Up Tutoring:
(210) 307-4144
Work With The Perfect Tutor For You
Every Kirby tutor must meet our high standards for qualifications, pass an interview screening, and submit a background check. From this elite group, a Varsity Tutors director helps pair you with a tutor ready to meet your individual needs – and we stand behind your satisfaction with our money-back guarantee.
Each tutor skillfully differentiates instruction to meet his or her students' needs. Tutors provide one-on-one sessions when and where you feel most comfortable.
German immigrants first settled the city of Kirby, Texas, in the early 1900s, and it was recorded as having a population of around 18 people in 1920. In the 1950s the population vastly expanded as people moved into the area in order to commute to San Antonio. Today Kirby is home to about 9,000 people, and its culture draws from German, Hispanic, and hobo influences.
The Kirbyville Consolidated Independent School District runs the only secondary institution in the city, which is Kirbyville High School. If you're looking for help at this school, tutors in Kirby, TX, may be your best bet to get ahead of the class. Several great colleges and universities are located within the communities surrounding Kirby, and a few of these schools are San Antonio College, Palo Alto College, Hallmark University, and Career Point College. Tutors in Kirby, TX, provide online or in-home private tutoring and instruction to help you with test prep to possibly secure admittance to one of these schools.
San Antonio is a mere 20 minutes away from Kirby by car, and it always worth a visit. One of the must-see places to visit in San Antonio is the famous Alamo. This historical site was the birthplace of Texan Independence, and it is incredible to see this remarkable location in person. Another place to visit is the Mission San Jose, which is designated as a World Heritage site. The building is massive, and also contains a museum and visitors' center. Yet another fantastic historical spot to visit is the San Fernando De Bexar Cathedral, which has been described as breathtaking. Here you may gaze upon stunning stained glass windows, appreciate the grand architecture, and pay your respects to Alamo heroes who are buried here.
If you'd like to have a nice outdoors experience, take a walk along the San Antonio River. The river runs through downtown, and is near many fine restaurants and shops. There is music and entertainment around the river, and it is a nice place to relax and people watch. Another location to check out is the Natural Bridge Caverns, where you can admire beautiful limestone, receive a guided tour, and the cool underground tunnels are a great place to cool off during the summer
Looking to advance your education through private tutoring in Kirby? It's hard to go wrong with instruction, either in-home or online, for your class or for test prep. Expert online tutoring from Kirby tutors can possibly help you succeed in your test prep and coursework.
Recent Tutoring Session Reviews
"The student  and I covered the VESPR theory and reviewed the work he had previously done regarding molecule shape and bond angles. This continued to help with Lewis dot structures, and we reviewed how to determine the bonding in a molecule. We started in on polarity, and we will cover this topic in more depth during a review session on Thursday afternoon for his test on Friday."
"The student  took comprehension quizzes over "Fighting Ground". He struggles with remembering details of what he has read. He agreed that one of his biggest issues is rushing through the assignment rather than taking the time necessary to comprehend. I have urged him to ask questions and strive to restate all that he has read & heard in his own words."
"We worked on a few passages together (reading, English, science and some math).  We focused our efforts on the more difficult math, English, and science passages.  The student has noticed that he feels more comfortable with the English sections after preparing for the SAT because he feels like the SAT English sections were more difficult than the ACT sections.  "
"Today the student and I worked on SAT writing.  We went through the writing sections of two practice tests she had done.  We discussed the questions that she missed.  Then we reviewed general tips and strategies because she is taking the test on Saturday.  "
"The student showed me the practice test she took, and we went in-depth on some of the answers with which she experienced difficulty. Through this process, we constantly kept in mind the process of "easy then hard" for tackling the ACT. Process of elimination techniques were again touched on. Her scores were: English 53/75 (22), Math 26/60 (19), Reading 30/40 (27), and Science 19/40 (19) for a composite of 22. This is the first test to reflect my initial tutoring with her, so she was just starting to put into practice some of the higher-score techniques that have already displayed a 2-point improvement."
"Today, we primarily reviewed for his Latin final. Tomorrow, he has his Latin final and his Literature final. For his Literature final, he informed me that the exam was primarily about passages that he had read, and since he had done well in this class in the past, I told him to re-read the passages, and make sure he understood everything that was going on. For Latin, we reviewed the first, second and third declension endings, along with all the vocabulary he needed to memorize for the exam. We also went through how to translate the various cases and what purpose each of these have in a sentence. I feel that he will do well."
"The student postponed her final by a week to give herself more time to prepare for it. During this session we looked at the section that had been giving her the most difficulty, which was primarily functions. These functions were primarily the plotting and interpretation of plots and finding solution domains and ranges. Some other various concepts were reviewed as well. The student took and passed her final later in the week."
"Topics Covered: (Physics) review of momentum and energy equations and how to use them, perfectly elastic and inelastic collisions, potential, thermal and kinetic energy.
Progress Achieved: the student now has a better grasp of the process for solving momentum problems."
"During the last session with the student, we worked on factoring quadratic expressions. She did well and was able to work through the set of questions that I assigned. In the next session, I will be giving the student more problems to practice in order for her to get better at solving the equations."
"Went over another test the student took. Focused on math, Critical Reading, Sentence Correction, and Integrated Reasoning questions. Discussed Test Day strategies for his test on Saturday."
"We are working through the student's cumulative review, and it's slow going. Although he has been keen with the new subjects of derivatives and integrate, the earlier material is rusty. I left detailed solutions and encouraged the student to work through similar problems on his own, to practice."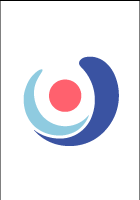 "The student is volunteering to read. He is aware of his habit of skipping the middle syllables of words, and he is slowing down to sound out those syllables as he reads. I began having him dictate to me, then read back what he dictated. He was very pleased with his progress."
Call us today to connect with a top
Kirby Tutor
(210) 307-4144
Nearby Tutors:
Thousand Oaks Tutors
,
Windcrest Tutors
,
Hollywood Park Tutors
,
Helotes Tutors
,
Leon Valley Tutors
,
Alamo Heights Tutors
,
Converse Tutors
,
Scenic Oaks Tutors
,
Universal City Tutors
,
Schertz Tutors
,
San Antonio Tutors
,
Cibolo Tutors
,
Boerne Tutors
,
Fair Oaks Ranch Tutors
,
Bulverde Tutors
Nearby Cities:
Thousand Oaks Tutoring
,
Windcrest Tutoring
,
Hollywood Park Tutoring
,
Helotes Tutoring
,
Leon Valley Tutoring
,
Alamo Heights Tutoring
,
Converse Tutoring
,
Scenic Oaks Tutoring
,
Universal City Tutoring
,
Schertz Tutoring
,
San Antonio Tutoring
,
Cibolo Tutoring
,
Boerne Tutoring
,
Fair Oaks Ranch Tutoring
,
Bulverde Tutoring