Work With The Perfect Tutor For You
All Ravena tutors possess the highest qualifications. In addition to completing a rigorous interview process, tutors in Ravena, NY must pass a background check and have academic credentials verified. An expert director will help you find the best tutor from this elite group; we stand behind these matches and even offer a money-back guarantee.
Receive customized Ravena tutoring in the comfort of your own home or online at times that are convenient for you.
About Ravena
Ravena is a village situated in Albany County, New York. It is located in the southeast portion of the town of Coeymans. Ravena's population is an estimated 3,300. The village was incorporated in 1914.

The public schools of Ravena operate in the Ravena-Coeymans-Selkirk Central Schools System. Ravena-Coeymans-Selkirk High School is the only secondary campus operating in the district. One way to potentially improve on that important exam is by connecting with a private Ravena tutor who has both in-home and online tutoring experience in instruction for test prep. If you're looking to attend a nearby college or university, you can check out Columbia-Greene Community College, SUNY College of Agriculture and Technology at Cobleskill, Bard College at Simon's Rock, and SUNY University at Albany. Whether you are looking to attend a private or public college or university, you might benefit by seeking a personal tutor in Ravena, NY, who can offer you online or in-home tutoring sessions for test prep instruction.
Affordable 1-on-1 Home Tutoring by top RPI Grads! 4.9/5.0 Satisfaction Rating*
Session Summaries by Tutors
"The student and I reviewed a homework packet that covered sections 5.1 and 5.2, solving systems of linear equations. These two sections introduced the process of solving linear equations by elimination and substitution. He was asked to solve problems and to identify the method he used and why that method was used. We also looked ahead at word problems and solving word problems using systems of two equations. "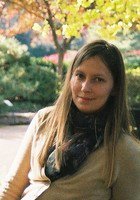 "Today we finished chapter 13 and started chapter 14. The student picked up the concepts well. He should work to learn the formulas on his flashcards. During class he was very motivated and worked hard!"
"The student needs to hand in a draft of his literature review tomorrow, so we went over what he has written. We discussed the overall structure of the paper as well as some editing issues. We also worked on the methods section of the paper. He needed direction about how to phrase the topics in the methods section. In general, he is doing very well putting this project together. He implements suggestions and guidance that I provide very effectively. Moreover, he is using the dictation technology he has with good success."