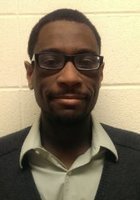 JB
Certified Tutor
I received a Ph.D. in Biological Sciences from the University of Delaware this year. My research involved analyzing the evolutionary history, distribution, and functional significance of the sialic acid catabolism and biosynthesis gene clusters in the bacterium, Vibrio vulnificus. My dissertation work has given me a strong background in bacterial genetics, phylogenetics and bioinformatics, biochemistry and metabolomics.
I have a passion for teaching and have experience tutoring introductory chemistry and biology courses, teaching undergraduates in a laboratory setting, and mentoring incoming graduate students. I have lectured sections at the undergraduate and graduate level of biology, focused on general biology and microbiology. I have also furthered my knowledge in pedagogy by taking courses in teaching the natural sciences through case-study based learning, as well as on the challenges of teaching the natural sciences in general. In the future, I hope to become a principal investigator at a research institution to continue to do excellent science involving bacterial metabolic evolution and mentor students.
Hobbies
My hobbies are soccer, racquetball, board games, and trivia.
Tutoring Subjects
College Biology
College Chemistry
High School Biology
High School Chemistry