We are open Saturday and Sunday!
Call Now to Set Up Tutoring:
(617) 947-9800
Private In-Home and Online ISEE Tutoring in Brookline, MA
Receive personally tailored ISEE lessons from exceptional tutors in a one-on-one setting. We help you connect with in-home and online tutoring that offers flexible scheduling and your choice of locations.
How can a tutor help your child master the ISEE?
A student's ISEE (Independent School Entrance Examination) score is strongly taken into account when applying for entrance into many competitive independent and magnet elementary, middle, and high schools in the United States. Call Varsity Tutors for an ISEE tutor in Brookline, MA, who could help your child prepare and make all of their study sessions both efficient and effective. Customizing their approach to abilities and learning styles, tutors encourage children to work smarter and achieve goals in a shorter period of time. Our educational directors are happy to try to help you find a great tutor appropriately matched to your child's personality and needs.
We can match your child with an enthusiastic ISEE tutor in Brookline who will encourage them to aim higher by designing a study program specific to your child's strengths and weaknesses. After discussing all areas of concern with you and your student, the tutor can cater their instructional approach in a way that cannot be achieved in traditional classroom settings. At a time that fits your schedule, your child's tutor can come to your place of residence or meet at a common area in town. Grab a table at Blue State Coffee or The Middle Gray; relax, and let your student dive into synonyms, sentence completion, algebraic concepts, and logic. If you are not able to meet in person on occasion, arrange time online where your child can study with their tutor face-to-face via our live learning platform. Wherever you decide, the tutor will make sure the time is well-spent and your child is well-prepared for test day.
Let your child make the best use of their prep time by using an expert ISEE tutor in Brookline, MA. Perhaps they need extra help with verbal reasoning, numbers and probability, literary tone and style, or fractions. Their experienced tutor can give them the chance to learn concepts slowly and gradually until they thoroughly comprehend each subject. Using models and techniques to break down material and teach the fundamentals, their tutor may also demonstrate figurative language, numeric operations, data analysis, and multiple choice, easing your child's mind with tips and tools for efficient test taking.
Tutors love to teach and understand the importance of giving immediate feedback and assistance. Call Varsity Tutors today. We can match your child with an ISEE tutor in Brookline who will adapt their lessons to your student's individual needs. In no time, they could help your child feel comfortable with taking the three-hour test required for the school of their choice.
Recent Tutoring Session Reviews
"This time the student and I began doing some math practice. The first topic was adding and subtracting positive and negative numbers. She has not had this topic in school at all, so it was very new to her and conceptually a little hard to grasp. As a result, I drew a number line and had her to practice visually adding and subtracting the numbers. We completed on practice exercise in her book and then did some online practice too."
"This session we worked on reading comprehension and vocabulary skills. I had the student read a passage and answer questions about the text structure and authors purpose, as well as literal questions. She presented difficulty in doing so, so I provided her with some scaffolded reading strategies, including re-reading, summarizing and identifying problem and solution within the passage. After applying these strategies, she was able to respond appropriately to the questions that I asked her."
"She completed the practice test, taking the reading comprehension and math achievement sections. She did well on reading comprehension. We reviewed her answers and helped her with new concepts in algebra and basic geometry. Then she did a timed essay with a practice prompt. She did well and completed it with time to spare. We will work more on taking her time to review answers and check her work as well as concepts in algebra, fractions, probability, and basic geometry (perimeter of triangle & rectangle). Scores for each section were around 50th percentile, so we will work on her ability to take her time to think through her answers."
"We covered vocabulary and sentence completion. We reviewed word roots and how to determine sentence completion answers from directional words and contextual clues. We then discussed general test-taking strategy with the student and his mother, as well as briefly speaking to his father. We will copy and scan a test for him to take."
"The student covered probability. She completed practice material and knew the concept well despite avoiding these questions on the assessment. She should keep practicing probability word problems to increase her understanding of what is asked. Ratios appeared a little more difficult. I am to email her mother some ratio practice material that the student can work on this coming week."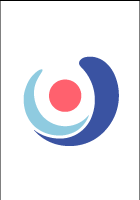 "Today we continued our practice for the student's ISEE through the online study platform. We began the day with some arithmetic practice, which she excelled at. We then went on to complete a verbal test, which she also scored very well in. She continues to show increased attention and test-taking skills."
Nearby Cities:
Westminster ISEE Tutoring
,
Portland ISEE Tutoring
,
Worcester ISEE Tutoring
,
Hartford ISEE Tutoring
,
New Britain ISEE Tutoring
,
Middletown ISEE Tutoring
,
Woonsocket ISEE Tutoring
,
Leominster ISEE Tutoring
,
Fitchburg ISEE Tutoring
,
Marlborough ISEE Tutoring
,
Norwich ISEE Tutoring
,
New London ISEE Tutoring
,
Groton ISEE Tutoring
,
New Hampshire ISEE Tutoring
,
Oregon ISEE Tutoring
Nearby Tutors:
Westminster ISEE Tutors
,
Portland ISEE Tutors
,
Worcester ISEE Tutors
,
Hartford ISEE Tutors
,
New Britain ISEE Tutors
,
Middletown ISEE Tutors
,
Woonsocket ISEE Tutors
,
Leominster ISEE Tutors
,
Fitchburg ISEE Tutors
,
Marlborough ISEE Tutors
,
Norwich ISEE Tutors
,
New London ISEE Tutors
,
Groton ISEE Tutors
,
New Hampshire ISEE Tutors
,
Oregon ISEE Tutors
Call us today to connect with a top
ISEE tutor in Brookline, MA
(617) 947-9800