Private In-Home and Online SSAT Tutoring in Austin, TX
Receive personally tailored SSAT lessons from exceptional tutors in a one-on-one setting. We help you connect with in-home and online tutoring that offers flexible scheduling and your choice of locations.
100% Tutor Satisfaction Guarantee
At Varsity Tutors, we're committed to connecting you to top tutors capable of delivering an outstanding experience. That's why we provide a 100% tutor satisfaction guarantee.
How can a tutor help your child master the SSAT?
Preparing for the Secondary School Admissions Test (SSAT) is extremely important for students who wish to obtain entrance into a private middle school or high school. These schools may assist students with getting into the college, university, or career that they dream of, so the incentive to potentially improve on the SSAT is very high. Those taking the exam must prepare for timed sections focusing on quantitative skills, reading comprehension, verbal reasoning, and an essay. Students may have difficulty understanding study habits that may ensure that they do well on the SSAT, and they may not be as productive in learning as they could be. Having the opportunity to work with a tutor may do wonders for developing professional and efficient study habits that may be utilized throughout an academic career, and it may be a great way to prepare your child for their SSAT. Our educational directors at Varsity Tutors in Austin, TX, may find your child an SSAT tutor who might help them maximize their study time.

Doing well on the SSAT may put your child in the place that they need to be academically, and it may help them practice learning skills that they may be able to implement throughout their life. Our directors may match your child with the best SSAT tutor in Austin who might help them to meet their academic and test score goals. Your child may be able to remain engaged with their learning when working with a personable tutor who is dedicated to making sure that they achieve their educational goals. Your child's tutor may work with them one-on-one so that they may remain as productive as possible and may ask questions and receive feedback when they need it.
Personalized 1-on-1 home tutoring by top UT grads! 4.9/5.0 Satisfaction Rating*
Session Summaries by SSAT Tutors
"Today we really worked on the student's vocabulary. I had her do the word matching again and she showed a lot of improvement this time. She is definitely a visual/tactile learner. Then I had a worksheet of sentence completions using the vocabulary words. I also had her take the verbal and reading sections of the second test."
"Split the last session into 1 hour of verbal and 1 hour of math. The student is definitely ready for the synonyms and analogies because we've done so many practice tests. She's learned how to effectively eliminate wrong answer choices and guess from the remaining two or three. I fine-tuned a few points in math, especially percentages and RT=D. I urged the student to work carefully and take her time in the math section and to double-check herself as she grids in her answers to the test. With keen focus and her optimal effort, she should see some nice improvements in her scores tomorrow."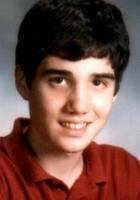 "We hadn't worked on math in a while, so I had the student take back-to-back math I and reading comprehension sections. As usual, he only missed one question in the math, and did very well at reading. He even improved his reading speed from a couple weeks ago. After going over the answers, I had him write his own analogies and synonym questions using the seven vocabulary sheets I assigned him. He did a great job reasoning and developing answers. Next week, we will do a full-length practice exam so he can get used to the endurance side of standardized testing. "