Accounting Tutoring Near Me
Private In-Home and Online Accounting Tutoring Near You
Receive personally tailored Accounting lessons from exceptional tutors in a one-on-one setting. We help you connect with in-home and online tutoring that offers flexible scheduling and your choice of locations. Varsity Tutors helps thousands of people asking, "How do I connect with the best Accounting tutors near me?"
100% Tutor Satisfaction Guarantee
At Varsity Tutors, we're committed to connecting you to top tutors capable of delivering an outstanding experience. That's why we provide a 100% tutor satisfaction guarantee.
The Best Accounting Tutoring You Can Count On
Consider reaching out to Varsity Tutors so that they can connect you to skilled accounting tutors to help you pursue your career goals. When you work with an accounting tutor, it's simpler to focus on the task at hand since it's just you and the instructor. If you searched the phrase "accounting tutoring near me" online because you're desperate for extra help pursuing a career in accounting, then you can now stop your search. Don't worry about searching the words "accounting tutors near me" anymore. We can assist you in signing up for tutoring sessions today. Go ahead and read on about how a tutor can help you with reaching for your vocational objectives.
Why Should You Study with an Accounting Tutor?
When you sign up for study sessions with an accounting tutor, you can get help with being organized so you have an easier time concentrating. Do you sometimes find yourself spending more time looking for papers than studying? A tutor can try to help you become more organized by suggesting you get labeled folders so that you'd find what you need faster. A tutor can also help you prepare for any upcoming certification exams. One way you can study for it is by asking a tutor to create practice exams, which help familiarize you with a test's layout and timing. You can even request a tutor to come up with questions and put them together to create a trivia game. An accounting tutor is even open to lending a listening ear if you have test jitters. They can offer many relaxation tips to try to quell your nerves like mantras or breathing techniques. If you choose to take advantage of continuing educational opportunities, you can apply these methods when studying for future exams, too.
Another great benefit of having an accounting tutor is that you can get inspiration for a career path you want to follow. They're willing to listen and answer any questions you have regarding choosing an occupation. Perhaps, you can use the knowledge from private tutoring sessions and become someone else's tutor one day.
4.9/5.0 Satisfaction Rating*
Recent Tutoring Session Reviews
"I met with the student for the first time and we discussed her goals for college admissions.  We also went over her diagnostics from the first practice test, and reviewed missed questions from one writing and one math section of the exam.  She seems very eager to improve and very capable."
"I wish I could rate higher than 5 stars!! The student is doing remarkably well on all of her ACT sections.Today she received a 32 on her Math - that is up from a 28 on her diagnostic test!!!!!!!!!!!!!We went over the few she missed on her reading test, reviewed what she missed on her math test (she is going to practice those this week). And we will meet one last time on Tuesday where we will go over and practice the Science and writing sections. What a joy she has been!!"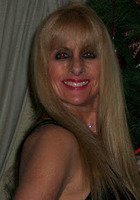 "Reviewed Chapters 6-8 as final preparation for the student's exam tomorrow. We compared problem types from her previous exam to predict the type of questions that would be on this new exam. We reviewed major topics, and went through a number of multi-step problems to make sure the student understood both the concept and the actual journal entries she needed to replicate. She appears to be more prepared for this test than any before."
A solid grasp of the principles of accounting is imperative for successful careers in business, management, finance, consulting, economics, and many others. With all of its nuances and particularities, however, the world of accounting is a very easy place to become quite lost. For many students and for those seeking to attain careers in accounting or related fields, learning the ins and outs of accounting can prove exceptionally challenging. Fortunately, an experienced accounting tutor can help you navigate through your accounting studies. Your tutor will provide custom-tailored lesson plans designed to meet your unique needs, whatever they may be.
Accounting tutors can provide you with personalized assistance in a wide variety of accounting subjects, including introductory accounting coursework, financial accounting, as well as several advanced topics such as managerial, tax, project, governmental, and forensic accounting. Whether your goal is to improve your grades or to prepare for professional programs or certificates, such as CPA credentials, a qualified accounting tutor can help. Each accounting tutor is highly credentialed and has made it through a rigorous selection process to ensure he or she is skilled at explaining accounting concepts carefully, enthusiastically, and in ways that make sense to students. Many of the tutors you can get in touch with apply accounting principles to their daily professional lives. There are past accounting majors who are offering their tutoring services, and accounting professors who instruct at colleges and universities. There are many options and Varsity Tutors can help you identify the best tutor for you.