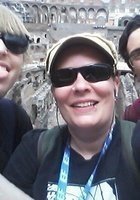 Lisa
Certified Tutor
Latin isn't a "dead" language!
It's just been "Roman" around!
Learning Latin doesn't need to be boring memorization of charts and rules; it can be a fun and rewarding experience. I like to incorporate songs, games, and individual creativity into the learning experience.
Hobbies
The world of Ancient Rome and Greece, esp. ancient religions and cults, superstitions, and belief systems. Comics and graphic novels. Gardening and the Outdoors.