Work With The Perfect Tutor For You
All Stanley tutors possess the highest qualifications. In addition to completing a rigorous interview process, tutors in Stanley, NC must pass a background check and have academic credentials verified. An expert director will help you find the best tutor from this elite group; we stand behind these matches and even offer a money-back guarantee.
Receive customized Stanley tutoring in the comfort of your own home or online at times that are convenient for you.
About Stanley
Stanley is one of the oldest towns in Gaston County, with its history dating back to the early 1700s. The community was named after an early prospector who panned for gold in a nearby creek. The town has a population of approximately 3,600 people.

Students are a part of the Gaston County School District. Public secondary students will likely commute to nearby Mount Holly to attend the East Gaston High School. Private tutors in Stanley can provide you online or in-home tutoring instruction to assist with your challenging course or test prep. Some of the best nearby colleges include Davidson College in Davidson and Johnson C. Smith University in Charlotte. With private test prep instruction via in-home or online tutoring in Stanley, NC, you can potentially improve the chances of getting into these top schools. With the assistance of tutors in Stanley, NC, students might be able to improve their chances of acceptance into the nation's top colleges and universities.
Private 1-on-1 Tutoring by top UNC/Duke Grads. We serve Charlotte and all suburbs.
Session Summaries by Tutors
"The student completed his language arts homework and we mainly worked on completing his review packet for science on energy."
"Today we covered the deficiencies from the student's Algebra 1 diagnostic test. We covered systems of equations, equations with one variable, literal equations, and then inequalities with one variable, and systems of inequalities of one variable. The student has made a great progress in Algebra 1. The second part was about statistics and probability. We calculated mean, median, defined quartiles and interquartile range, and mode. We solved several problems including means, and various calculations that required formula for the mean. The student has shown great improvement in his understanding of statistics."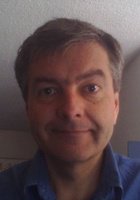 "Today we reviewed adjective adverb, pronoun case, subject verb agreement, and learned independent and dependent clauses and ambiguous pronouns. For quizzes, he got a 9/12 for subject verb agreement, 17/18 for adjective vs adverb, and 7/8 for pronoun case. I am hoping that going through the structure of these different rules encourages him to approach grammar analytically rather than basing his answers on instinct."