Work With The Perfect Tutor For You
Accomplished Grier Heights tutors meet our exacting qualification requirements, pass a multi-step interview process, and undergo background screening. One of Varsity Tutors' expert directors helps to pair you with a qualified tutor to ensure the best possible match – it's even backed up with a money-back guarantee.
Receive customized Grier Heights tutoring in the comfort of your own home or online at times that are convenient for you.
About Grier Heights
Grier Heights, North Carolina, is a neighborhood in the eastern area of Charlotte. Charlotte is located in Mecklenburg County and is the largest city in the state. The neighborhood runs along Randolph Road and the banks of Briar Creek.

Providence High School is in the Charlotte-Mecklenburg School District and is ranked among the top 15 schools in the state. The High School is within the city of Charlotte. Hoping to further your education through private instruction? Tutors in Grier Heights look forward to tutoring you for your course or test prep, either in-home or online. Expert tutors in Grier Heights could help you get ahead with in-person or online test prep tutoring. There are many colleges and universities right in town, including the University of North Carolina at Charlotte, Queens University at Charlotte, Johnson C. Smith University, and Johnson and Wales University-Charlotte. With private test prep instruction via in-home or online tutoring in Grier Heights, NC, you can potentially improve the chances of getting into these top schools.
Private 1-on-1 Tutoring by top UNC/Duke Grads. We serve Charlotte and all suburbs.
Session Summaries by Tutors
"We covered the law of cosines and the law of sines, as applied to various problems. We went through approximately 20 problems which utilized these laws. She knows when to use each formula, and has learned to avoid minor mistakes with the addition or subtraction."
"Today we went over equality of various ratios in a variety of special triangles, rectangles, and other geometric forms. The student is quick in finding answers, and quick in getting to good answers in tough geometrical problems. Next time, we will brush up on Algebra 1."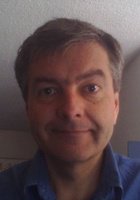 "We worked on converting units of time, elapsed time problems, and rounding whole numbers to the nearest tens, hundreds, thousands, and ten thousands."