Work With The Perfect Tutor For You
Every Elizabeth tutor must meet our high standards for qualifications, pass an interview screening, and submit a background check. From this elite group, a Varsity Tutors director helps pair you with a tutor ready to meet your individual needs – and we stand behind your satisfaction with our money-back guarantee.
Skilled tutors develop lessons to meet your individual needs. One-on-one tutoring sessions are held at a time and location of your choosing.
About Elizabeth
Elizabeth City, NC, has a population of about 18,700 people. The city is located within Pasquotank County. Elizabeth City is the largest city in Pasquotank County and is also the county seat.

Northeastern High serves the town's students as a member of the Elizabeth City-Pasquotank Public Schools. Professional in-person or online tutoring in Elizabeth City is a great way to try to get ahead in your class or test prep. High School students must dedicate a lot of time focusing on their academic scores, as these are what will get them into a good college. Private Elizabeth City tutoring, either online or in-home, is a great way to get supplemental custom-tailored instruction to help with your course or test prep. One nearby option for students pursuing a higher education is the University of North Carolina. It is a great choice for all students, as it is ranked in the top 200 schools in the nation. An Elizabeth City, NC, tutor can offer you private instruction, through either online or in-home tutoring sessions, to help with your test prep and try to get into your top school choice.
Private 1-on-1 Tutoring by top UNC/Duke Grads. We serve Charlotte and all suburbs.
Session Summaries by Tutors
"We reviewed for the student's upcoming quiz. After explaining the concepts and going through a few practice problems, she was able to wrap her head around them and get the hang of the problems. "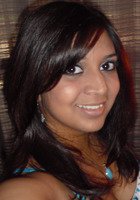 "We were nearing the end of the unit, so the lesson and homework we did was more of a re-cap of past lessons and putting everything together concerning specific shapes and how to determine mathematical information given their known properties. The student is retaining the information very well. "
"We completed a homework assignment on graphing sine, cosine, secant, and cosecant functions and identifying their amplitude, period, and phase shift. With the remaining time we did extra problems from the book to reinforce the concepts. These included problems similar to the homework problems as well as determining possible equations to describe a graphed sinusoid."