Work With The Perfect Tutor For You
Our interview process, stringent qualifications, and background screening ensure that only the best tutors in Chester County, PA work with Varsity Tutors. To assure a successful experience, you're paired with one of these qualified tutors by an expert director – and we stand behind that match with our money-back guarantee.
Receive customized Chester County tutoring in the comfort of your own home or online at times that are convenient for you.
About Chester County
West Chester, Pennsylvania, is the county seat of Chester County, and has a population of around 18,000 people. Chester County was one of the three original Pennsylvania counties founded by William Penn in 1682. West Chester has been the head government seat of its county since 1786, and the borough was originally known as Turk's Head (named after an inn of the same name).

West Chester Area School District is in charge of the borough's public schools, which include Henderson High School, West Chester East High School, and Rustin High School. Henderson High was recognized for its academics with a Blue Ribbon Award of Excellence from the U.S. Department of Education, and Newsweek has ranked West Chester East High as one of the best high schools in America.
Philly.com readers voted us "2015 Best Tutors". Top tutors from Penn/Haverford.
Session Summaries by Tutors
"Today we reviewed the strategies the student has learned: ways to find answers quickly and easily (for short answer questions) and ways to set up his essay (aka "prewriting"). He's getting good at the short answer but his essay prep needs a little work. So we spent most of the time on prewriting. This is important because he struggles a bit with punctuation, capitalization, and so forth. Hence, if he can learn to effectively organize his thoughts via prewriting, he can focus primarily on the technical aspects of his writing while referring to his outline. Tomorrow, he'll take a practice test which I will grade and discuss with him on Sunday. On Monday, he'll take the test."
"The student and I continued reviewing for his chemistry exam on Friday. We continued reviewing ionic equations specifically. It looks like he just wanted more practice so he could strengthen his understanding of the material better.   We also reviewed some related rates questions in calculus."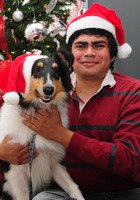 "Today we went over sine and cosine functions and their general function characteristics. We spent most of our time going over physics. We went over linear and angular momentum, impulse and a little on circular motion. She seemed to pick it up a lot more easily this time. "