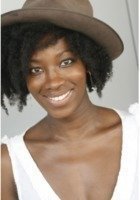 Sarah
Certified Tutor
I was born and raised in Paris, France. And I lived in several countries including Spain and the United States. I also have a Masters in Translation FR-EN-SP. Yes I love foreign languages. With me you will learn native French in an interactive and positive environment in order to develop confidence in your oral capabilities. Learning French can seem daunting at first, but with a teacher patient like myself and clear explanations, it really gets easy.

Education & Certification
Undergraduate Degree: Universit de Lille 3 - Bachelors, Theater
Graduate Degree: Universit de Lille 3 - Masters, Translation French English Spanish
Hobbies
Acting, photography, going to concerts.
What is your teaching philosophy?
I believe that there are many ways to learn and that the teacher has to adapt to a student's way of learning. After explaining a point, I like to use interactive exercises such as role play. I like to illustrate the point with a specific context so that what the student learns remains concrete and memorable.
What might you do in a typical first session with a student?
In a typical session, I would ask the student questions to evaluate their level of understanding. I would also ask them what they are currently learning in class, if they need help with that, and consolidate 1 or 2 points that they need to follow in class. Then I would, depending on the age/interest or personality, propose an activity such as: Imagine you're in France, and you see a bakery full with "patisseries". You see "croissants" and "pain au chocolat" and "macarons". How do you greet a person you know? How to you ask for a croissant? Let's say I'm with you. How do you ask for 2? and so forth...
How can you help a student become an independent learner?
A student becomes an independent learner when he has a clear goal or understanding why learning French can be useful. Otherwise, it's just a chore. I can help by making the learning process as fun as possible. By also encouraging the student to do something that he/she would normally do, but in French. It can be reading fiction or watching a movie or series that they are already familiar with.
How would you help a student stay motivated?
I always tell my students when they are doing great. It's so encouraging at the end of the lesson to go back to a point that we saw in the middle and see what they remember. When my student sees their progress, they remain motivated.
If a student has difficulty learning a skill or concept, what would you do?
It's normal to have a difficulty. I try to dedramatize it and break down the concept into a smaller one. I don't hesitate to repeat and review. The goal is to have solid bases before moving on to a new concept.
How do you help students who are struggling with reading comprehension?
When I was learning English my vocabulary was limited but what always helped is that if I knew the context of what I was reading I could make out the sense of the sentence. Reading incomprehension comes from the belief that if you don't know every single word in a sentence, then you can't understand it. More often than not, you know some of the keywords that can help you comprehend what you think you don't. I always ask first what are the words that you know? What do you make of it? Ok, these are the words you don't know XXX; now what do you make of it?
What strategies have you found to be most successful when you start to work with a student?
When I work with a student I really insist that I have his or her full dedication. That if I ask a question, they can't get away with the short route. In school, it's easy to go unnoticed, but in one-on-one it's impossible. So the strategy is to get the student to speak as much as possible, even if it's not perfect.
How would you help a student get excited/engaged with a subject that they are struggling in?
I would share with them about my struggles of learning other languages and what made me overcome it and come to love it.
What techniques would you use to be sure that a student understands the material?
I would ask him or her to explain the material to me. Or to justify why he or she made that choice.
How do you build a student's confidence in a subject?
Confidence comes from practice. The more we practice, the better one gets. I always ask my student to repeat a sentence with more assurance or faster after we have worked on it.
How do you evaluate a student's needs?
By asking specific questions in terms of grammar and sentence structure. Can they ask me questions and understand my answer? I have an assessment checklist that I use on our first encounter.
How do you adapt your tutoring to the student's needs?
I think I adapt to each of my students. It's a question of listening and observing what works. I ask for feedback on what they thought was confusing or unnecessary. Each individual has ways of learning.
What types of materials do you typically use during a tutoring session?
I use grammar textbooks, videos, pictures, maps, and conversation prompts.