Work With The Perfect Tutor For You
Our interview process, stringent qualifications, and background screening ensure that only the best tutors in South Carolina work with Varsity Tutors. To assure a successful experience, you're paired with one of these qualified tutors by an expert director – and we stand behind that match with our money-back guarantee.
Personalized lessons help you learn best in an environment where you're comfortable, on your own schedule, both in-home or online.
Session Summaries by Tutors
"During this session, the student completed 3 practice Science passages under timed conditions, after which we reviewed the passages and his responses. We discussed the nature of Science question wording and how data from tables and graphs and textual information are typically tested. The student also completed a Reading prose fiction and natural science passages under timed conditions, after which we discussed the passages and his responses."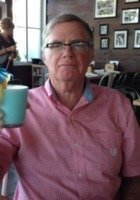 "Today the student and I continued with proofs, and I showed him how to create them from scratch. I had him follow along from a study guide to construct several challenging proofs from scratch. He was finally starting to get it in terms of knowing where to begin, and the sequence of steps needed to finish a proof. I think the study guide, which he got from his teacher, really helped him to work on his own. I see steady progress in this section so far. Now we are preparing for a quiz that can be expected either this Friday or next week. "
"We finished the student's test review. Then, we moved on to his checklist of concepts, and I asked him questions about the ones he said he had trouble with. Some he actually knew how to do already, and some he needed me to go over again. Tomorrow, we'll continue with the rest of the checklist."