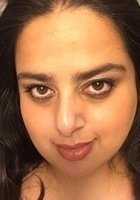 Hessah
Certified Tutor
Hello! I am a very experienced educator who works with native, ESL and Special Needs speakers. I am very flexible with the needs of my students and aim to educate rather than just lecture. My approach is interactive to thoroughly test whether the information is being processed or not. I have over 17 years of teaching experience of both group and one-on-one settings. As a doctoral candidate and published author, I am very interested in finding solutions to how people learn, motivation and outcomes. My approaches aim to create and encourage the thinker not the memorizer, the leader not the follower, and the perpetual learner not the short-sighted learner. I love helping people move forward, gain focus and aim higher. Let's tread confidently forward together!
Education & Certification
Undergraduate Degree: Kuwait University - Bachelors, Business Administration - Accounting
Graduate Degree: Northeastern University - Masters, Education
Hobbies
Tennis, Piano, Walking Dogs, Cooking, Violin
Tutoring Subjects
10th Grade Reading
10th Grade Writing
11th Grade Reading
11th Grade Writing
12th Grade Reading
12th Grade Writing
1st Grade Math
1st Grade Reading
1st Grade Writing
2nd Grade Math
2nd Grade Reading
2nd Grade Writing
3rd Grade Math
3rd Grade Reading
3rd Grade Science
3rd Grade Writing
4th Grade Math
4th Grade Reading
4th Grade Science
4th Grade Writing
5th Grade Math
5th Grade Reading
5th Grade Science
5th Grade Writing
6th Grade Reading
6th Grade Writing
7th Grade Reading
7th Grade Writing
8th Grade Reading
8th Grade Writing
9th Grade Reading
9th Grade Writing
ACT with Writing
Adult ESL/ELL
Adult Literacy
AP Music Theory
Arabic
Art
Business
Business Analytics
Business Ethics
Business Writing
CLEP Prep
CLEP Analyzing and Interpreting Literature
CLEP College Algebra
CLEP College Mathematics
CLEP English Literature
CLEP Financial Accounting
CLEP Introduction to Business Law
CLEP Principles of Macroeconomics
CLEP Principles of Management
CLEP Principles of Marketing
CLEP Principles of Microeconomics
College Accounting
College Application Essays
College Economics
College English
Comparative Literature
Cost Accounting
Elementary Algebra
Elementary School
Elementary School English
Elementary School Math
Elementary School Reading
Elementary School Science
Elementary School Writing
Ethics
Expository Writing
Fiction Writing
Financial Accounting
GED Math
GED Reasoning Through Language Arts
GMAT Analytical Writing Assessment
GMAT Integrated Reasoning
GMAT Quantitative
GMAT Verbal
High School Accounting
High School Biology
High School Business
High School Chemistry
High School Economics
High School English
High School Writing
Homework Support
Human Resources
IB Business & Management
IB Economics
IB Mathematics: Analysis and Approaches
IB Mathematics: Applications and Interpretation
IB Music
IB World Religions
IELTS - International English Language Testing System Prep
Intermediate Accounting
International Business
ISEE-Lower Level Mathematics Achievement
ISEE-Lower Level Quantitative Reasoning
ISEE-Lower Level Reading Comprehension
ISEE-Lower Level Verbal Reasoning
ISEE-Lower Level Writing
ISEE-Middle Level Mathematics Achievement
ISEE-Middle Level Quantitative Reasoning
ISEE-Middle Level Reading Comprehension
ISEE-Middle Level Verbal Reasoning
ISEE-Middle Level Writing
ISEE-Upper Level Mathematics Achievement
ISEE-Upper Level Quantitative Reasoning
ISEE-Upper Level Reading Comprehension
ISEE-Upper Level Verbal Reasoning
ISEE-Upper Level Writing
Macroeconomics
Managerial Accounting
Marketing
Microsoft Excel
Microsoft Office
Middle School English
Middle School Reading
Middle School Reading Comprehension
Middle School Science
Middle School Writing
Music
Music Theory
Other
Personal Finance
Persuasive Writing
Piano
Poetry Writing
Social Sciences
Songwriting
Study Skills
Study Skills and Organization
Summer
Technical Writing
Technology and Coding
Violin
What is your teaching philosophy?
No student is the same, and no lessons are the same either. Individuality must be celebrated, regardless of integrated content, and my philosophy is to support every student regardless of strengths and weaknesses.
What might you do in a typical first session with a student?
On a typical first lesson, I try to find out and evaluate the student's interests, personality, speaking skills, writing skills, and background. That way I can form a fitting curriculum for them as well as a pace for learning.
How can you help a student become an independent learner?
To be an independent learner, the student must understand the importance of reading, time management, organization skills, self-discipline and learning how to manage themselves.
How would you help a student stay motivated?
I use positive feedback, and competitive-style teaching (tiny prizes, badges, certificates, etc.). I make sure their psyche is in a neutral to positive zone so that their self-image does not sink as motivation seeps away.
If a student has difficulty learning a skill or concept, what would you do?
I would find new ways to introduce the information, such as a video, a picture, PowerPoint, notes, interactive lecturing or whatever other method that would facilitate their learning experience.
How do you help students who are struggling with reading comprehension?
I help by encouraging reading, reading, and more reading. While reading, think about what is being read, regardless of the time it takes. Students who struggle with reading comprehension need time and repetition for confidence and to learn to associate what is being read to their understanding of the words.
What strategies have you found to be most successful when you start to work with a student?
The most successful strategy is to use their interests as topics of the session.
How would you help a student get excited/engaged with a subject that they are struggling in?
Simplicity is always interesting to learners, and it is a great way to get students excited about a subject they struggle in. The more they understand, the more they relate.
What techniques would you use to be sure that a student understands the material?
Interactive teaching helps me make sure the student understands the material. If they are able to recall it and apply it to other situations, then the information is mastered.
How do you build a student's confidence in a subject?
I do this by using practice, scenario flexibility and interactive teaching. This stimulates the brain many times more than memorizing and recalling information.
How do you evaluate a student's needs?
I evaluate a student's needs based on what they come to me for, how capable they are linguistically, and how flexible they seem given their cultural background.
How do you adapt your tutoring to the student's needs?
I adapt my tutoring based on the student's linguistic capability and background information.
What types of materials do you typically use during a tutoring session?
I usually use relevant articles to the student's interest and level when no material is provided by the student from their school.