Work With The Perfect Tutor For You
All Syracuse tutors possess the highest qualifications. In addition to completing a rigorous interview process, tutors in Syracuse, UT must pass a background check and have academic credentials verified. An expert director will help you find the best tutor from this elite group; we stand behind these matches and even offer a money-back guarantee.
Receive customized Syracuse tutoring in the comfort of your own home or online at times that are convenient for you.
About Syracuse
Syracuse is a city located in Davis County, Utah. It is near the Great Salt Lake, and is also approximately 30 miles from downtown Salt Lake City. It's population is 24, 300 and is part of the Ogden-Clearfield Metropolitan Area.

Students who live in Syracuse are serviced by Syracuse High School. Private Syracuse tutoring, either online or in-home, is a great way to get supplemental custom-tailored instruction to help with your course or test prep. Tutors in Syracuse might give you a boost through flexible online tutoring and help with test prep, so that you can begin preparing for success outside of secondary education.
Affordable 1-on-1 Tutoring by top BYU Students. 4.9/5.0 Satisfaction Rating*
Session Summaries by Tutors
"Today we started filling out a sheet of important formulas and identities the student needs to know for AP Calculus. As we went through them, I had her explain to me why they were true, and how they could be applied to different problems."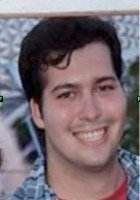 "We covered piecewise functions in pre-calc, including domain and other properties of such function, absolute value function as a piecewise function, and plotting and finding formula of those functions. In physics we talked about laws of motion, acceleration and gravity. "
"Today we covered two chapters in geometry, including logical structure, postulates, definitions, and theorems, and then went over several dozens of quick problems involving right angles, supplementarity, complementarity, probability related to geometry, and using paragraph proofs to prove theorems. The student is very quick in reasoning, and just needs a little support to cover different areas. He seems to be very well prepared for the upcoming test."