100% Tutor Satisfaction Guarantee
At Varsity Tutors, we're committed to connecting you to top tutors capable of delivering an outstanding experience. That's why we provide a 100% tutor satisfaction guarantee.
Private In-Home and Online Physics Tutoring in Spokane, WA
Receive personally tailored Physics lessons from exceptional tutors in a one-on-one setting. We help you connect with in-home and online tutoring that offers flexible scheduling and your choice of locations.
How can a Physics tutor help you?
Physics is a fascinating subject because it may be used to explain a lot about our universe. But it is also one of the most complex and difficult science courses because of how much math is involved. There is a lot of material to cover and it may be hard to keep it all straight. Varsity Tutors may help you streamline your studying to suit your specific needs by finding you a skilled physics tutor in Spokane, WA, today. They are able to analyze your strengths and weaknesses as a student and develop a study plan that may be the most effective for you.

Varsity Tutors may help you find a skilled, independent tutor near Spokane who may guide you on the path toward physics understanding. Physics requires you to understand a variety of different laws. Most of the laws are quite intricate and it may be challenging to tell some of them apart. If you are unable to tell the difference between Ohm's Law, Coulomb's Law, Springs and Hooke's Law, and Faraday's Law, it may be a good idea to connect with an experienced physics tutor.
Private 1-on-1 Tutoring by Gonzaga Honors Students. 4.9/5.0 Satisfaction Rating*
Session Summaries by Physics Tutors
"We delved further into Electromagnetic induction today. This set of problems focused more specifically on Faraday's law and the electromotive force. We discussed the nature of emf and voltage, the difference between electricity and magnetism, and a couple of other foundational topics to the unit. After this session, it really seems that the student is grasping the material, and gaining a fundamental understanding of the nature of electricity and magnetism."
"The student and I continued working on rotational dynamics today. We worked through problems dealing with torque, conservation of momentum, and computing torque from the formal definition."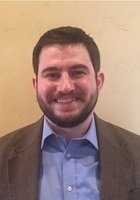 "We reviewed circuits with capacitors, resistors, and RC circuits. He seems to understand the concepts well, and we plan to practice and review enough to be able to recall them quickly and with confidence. We briefly worked on his problem set about magnetic fields towards the end of our session. The student expressed that he has been working hard to catch up in his Physics. He is going to try to start earlier not leave that subject go to this point any longer."