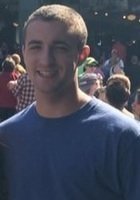 Zach
Certified Tutor
I aspire to spread my knowledge and passion for math and sciences. These are subjects that I have thoroughly enjoyed throughout my academic career, and I am looking forward to helping those in need to not only perform better in their courses, but to also enjoy the material.
Education & Certification
Undergraduate Degree: Gonzaga University - Current Undergrad, Chemistry
Test Scores
ACT Composite: 24
MCAT Physical Sciences: 130
Hobbies
Running, skiing, sciences
What might you do in a typical first session with a student?
I will try to find their interest level in the subject and come up with a plan to help them. I will also figure out which concepts they are familiar with, and design lesson plans in reference to their familiarity with certain topics.